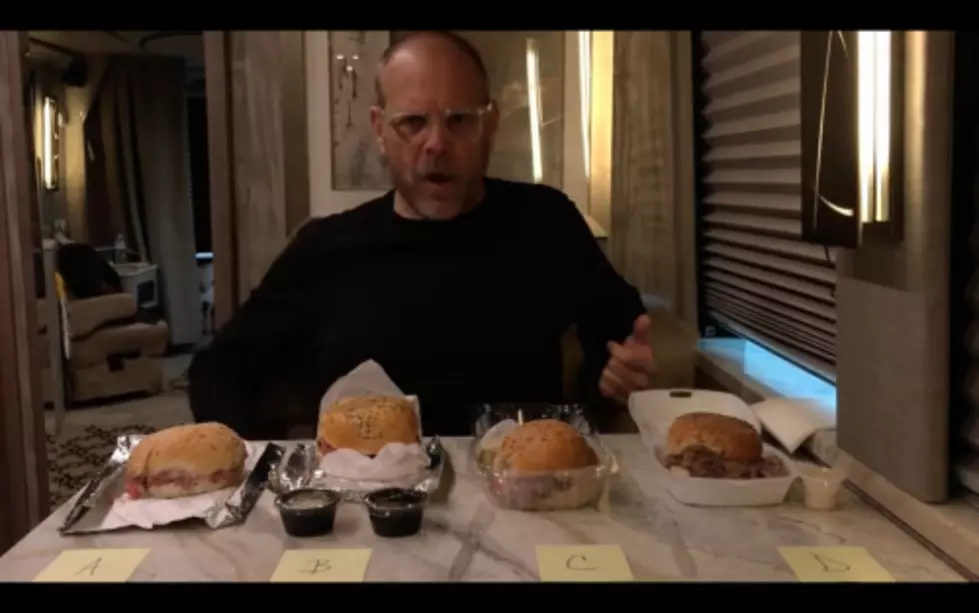 Alton Brown Picks Buffalo's Best Beef On Weck
Alton Brown/Facebook
Food Network's Alton Brown was recently in Buffalo for a show, Alton Brown Live: Eat Your Science, at the UB Center for the Arts. While he was here he took suggestions on where to go for the best wings, he ended up at Bar Bill. However, behind the scenes he was also taste testing some Beef on Weck.
In a Facebook Video he tested four unmarked sandwiches from Schwabl's, Bar Bill, Charlie the Butcher and Swistons and then made he decision. Alton Brown declared that Schwabl's had the best Beef on Weck in the area followed by Bar Bill. Check out the video and see his full testing...you'll get a kick out of when he first puts horseradish on the sandwich.
Schwabl's might have been Alton's favorite but it doesn't mean it has to be yours! Share your favorite place to get Beef on Weck!