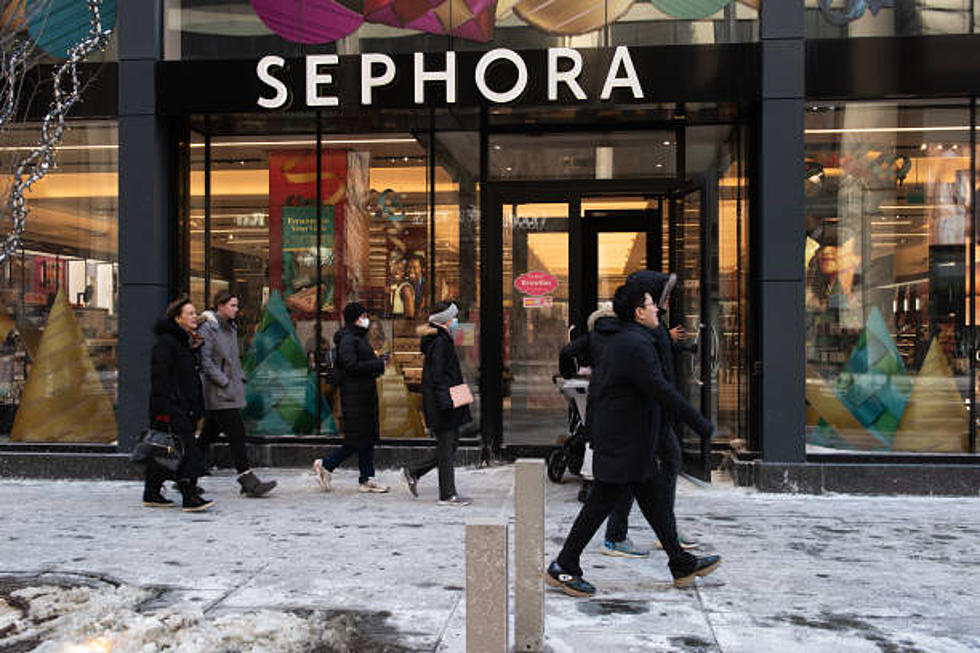 Western New York Town Getting Two New Sephora Stores
Bloomberg via Getty Images/Canva
Sephora is a beauty lover's paradise that sells almost everything you'd ever want for personal care - from makeup, skincare, and haircare to deodorant and candles. In fact, Sephora sells more than 300 different brands inside its stores and on its website.  
Since coming to the United States from France in 1998, Sephora has been a go-to place for people to blow their paychecks. Their single Buffalo mall location inside the Walden Galleria is often packed. Buffalo residents freaked when Sephora opened smaller spots inside Kohl's stores in Amherst, Williamsville, Depew, Lancaster, and Orchard Park.
Logistically, it's more than likely that if you wanted to shop in a Sephora store, there's already one close by. But are beauty freaks going to complain about even more Sephora stores opening in Buffalo? We think not!
Two brand new Sephora stores are will be opening up in the coming months in Western New York. Sometime this summer, you can shop at a new Sephora at Eastview Plaza on Transit Rd. in Amherst. Another Sephora location will pop up this fall at The Boulevard – South District (you might know it as Burlington Plaza) on Niagara Falls Boulevard - also in Amherst.
(That's right - by the end of the year, Amherst will have not one, not two - but three different Sephoras located there.)
Unlike its other Buffalo-area store inside the Walden Galleria, these two new Sephoras will be stand-alone stores. Buffalo Business First reports that both stores will be 4,500 square feet, which is close to the same size as one of their mall locations. 
Start saving up because beauty aficionados who live near Amherst will have plenty of places to drop some serious amounts of money.
12 Popular Stores We Desperately Want In The Walden Galleria
Here are 12 stores that we'd love to see make their way inside Buffalo's Walden Galleria.
The Most Gigantic Malls In New York State
Here are the biggest shopping malls in New York State where you can shop 'til you drop.