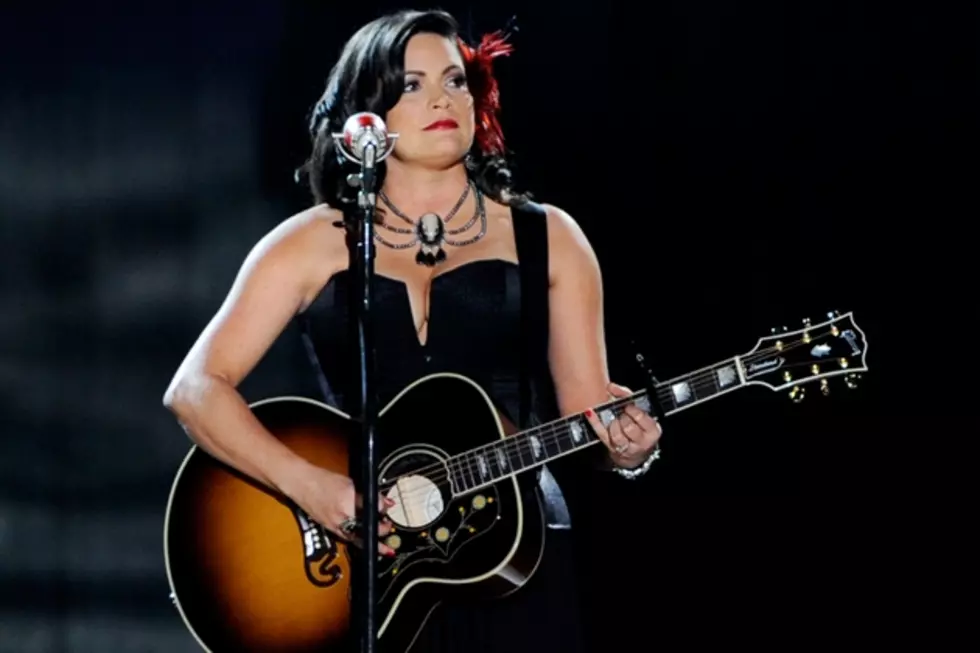 Angaleena Presley Talks Pistol Annies
Ethan Miller, Getty Images
Angaleena Presley is finally speaking out about the future of the Pistol Annies, the trio that also includes Miranda Lambert and Ashley Monroe. Unfortunately, for the group's fans, it may not be good news.
"We've decided at some point we'll be Pistol Grannies together, but we just had to make a choice and decide," Presley confirms to Fox News. "When Ashley and I didn't have that much going on, it was easy to coordinate our schedules. We just had to take a little break, but never say never."
The songstress is releasing her debut solo album, 'American Middle Class,' next month and is already crossing the country, performing solo shows and also serving as the opening act for the Indigo Girls. But she says Lambert and Monroe are never far from her mind.
"I've learned so much from them," Presley acknowledges. "I kind of got thrown into this. I was a single mom, just recently divorced. A songwriter in Nashville. The biggest place I had ever played was the Bluebird Cafe. So the next biggest place I played was MGM Grand in Las Vegas at an awards show in front of, like, 1.2 million viewers, and I think there were, like, 30,000 people in the audience. So needless to say, I jumped in right with the big fish, and luckily, Miranda is a shark, and she taught me so much, and I'm just thankful for having her as a mentor."
As Presley focuses on her own solo career, she admits having someone like the reigning ACM Female Vocalist of the Year doesn't hurt.
"Sure, it helps," she concedes. That's just one of the best things that could have ever happened to me. Especially with the networking and the relationships and the people I've met with Pistol Annies. Most of all, the fans. Our project was fan driven 100 percent. We put this little record out not expecting it to do anything. It was just three girls having a good time, a girl party, "Let's just invite everybody," and we did, and everybody came! It blew up. We just couldn't believe it. We have the best fans in the world. So to me that's the biggest advantage, is just so many people know about our music, and if you like our music, you're going to like my music because it's very similar."
Presley released her debut single, 'Ain't No Man,' last month, which she says is indicative of the rest of the record.
"The songs on 'American Middle Class' are like pages out of my diary, lyrical snapshots of the joy and pain of being a hard-working, blue collar citizen whose goal is to keep food on the table and dreams alive," she explains. ""I feel more like a song catcher. My process is to always carry a pencil and notebook with me, and no matter what I'm doing, I brake for ideas. I learned this the hard way because I let a lot of them slip away."
Download 'Ain't No Man' here.