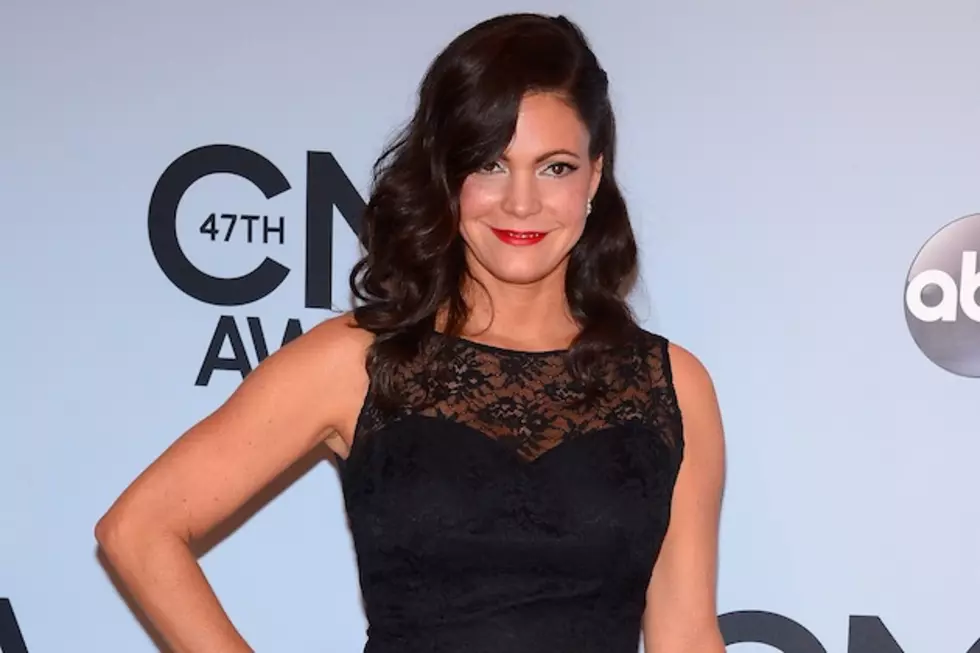 Angaleena Presley to Release Her First Solo Album
Michael Loccisano, Getty Images
Angaleena Presley is venturing into a solo career, with her first full-length solo album set to release later this year.
She recently signed with Slate Creek records, a huge step toward getting her music out to the masses and into the ears of country fans.
"Part of what I loved about Garth Fundis and Jim Burnett at Slate Creek is that they understood where I wanted to go creatively," Presley says. "Producing this album was important to me because of its content -- I've lived every word of it and knew exactly how I wanted it to sound."
Known for her role alongside Miranda Lambert and Ashley Monroe in country trio Pistol Annies, Presley is also a prolific songwriter, co-writing to of the group's songs as well as Lambert's 'Fastest Girl in Town.'
Monroe and Lambert both have thriving solo careers, so it's fitting that Presley is giving it a shot by releasing her first full-length album. The Beauty, Ky. native already has a strong reputation in country music for her work with Pistol Annies as well as her songwriting abilities.
The album title, track listing, release date, and other details are forthcoming. Fundis gives his take on the record, stating, "From the first listen, we knew we wanted to be a part of this and can hardly wait for others to hear what she has created. Angaleena is both poet and artist in the truest sense of those words."