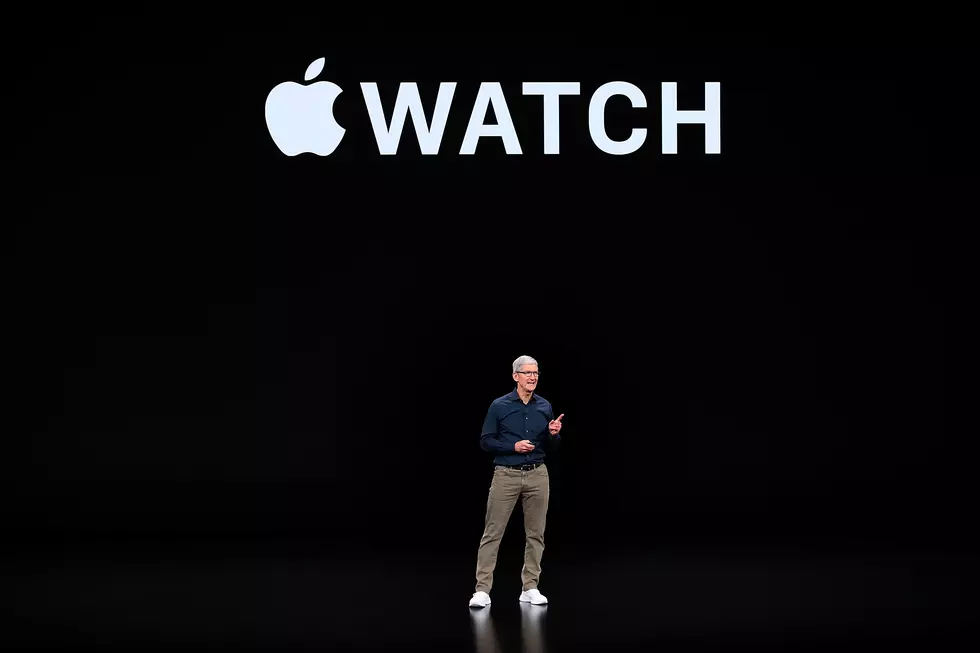 Apple Expected To Announce Multiple New Products Today
Getty Images
If you've been waiting for a new phone to come out, all the info you need on Apple's latest model should be announced today.
It isn't a secret that Apple is set to unveil their new iPhone today.  But that's not all.  They're also expected to announce a new iPad and a new Apple Watch as well.
It's one of those personal preference things.  Either you like them, or you don't.  It's a lot like the Coke/Pepsi, Ford/Chevy debates only it's iPhone/Android.
I happen to be an iPhone guy.  From the first smartphone I got, I've always been an Apple guy.  So this is exciting for me.  While I've never gone out and paid the amount of crazy money that it takes to get a brand new iPhone, that normally means that the last model will drop in price.  So if you've been in need of a new phone and you've just been holding off, today should mean good news for you in the near future.
The event will take place at 1pm eastern time and will be live streamed on their website, the Apple TV app, and likely on YouTube.
So what can we expect?  According to 9to5Mac, some of the announcements could include:
iPad Air 4
Edge to edge display
Touch ID authentication built into the power button for the first time.
USB-C connectivity instead of Lightning connectivity
A more more modern slim bezel look
Apple Watch Series 6
More health monitoring capabilities including blood oxygen level detection
improved electrocardiograms
Apple iPhone 12
4 new models (a 5.4-inch iPhone 12, a 6.1-inch iPhone 12 Max, a 6.1-inch iPhone 12 Pro, and a 6.7-inch iPhone 12 Pro Max)
The 5.4-inch iPhone 12 and 6.1-inch iPhone 12 Max - dual-lens camera set-ups on the back
The iPhone 12 Pro and iPhone 12 Pro Max will feature triple-lens camera arrays on the back with an all-new LiDAR Scanner
OLED displays
5G connectivity
flat edges similar to the iPhone 4, iPhone 5, and the latest iPad Pro