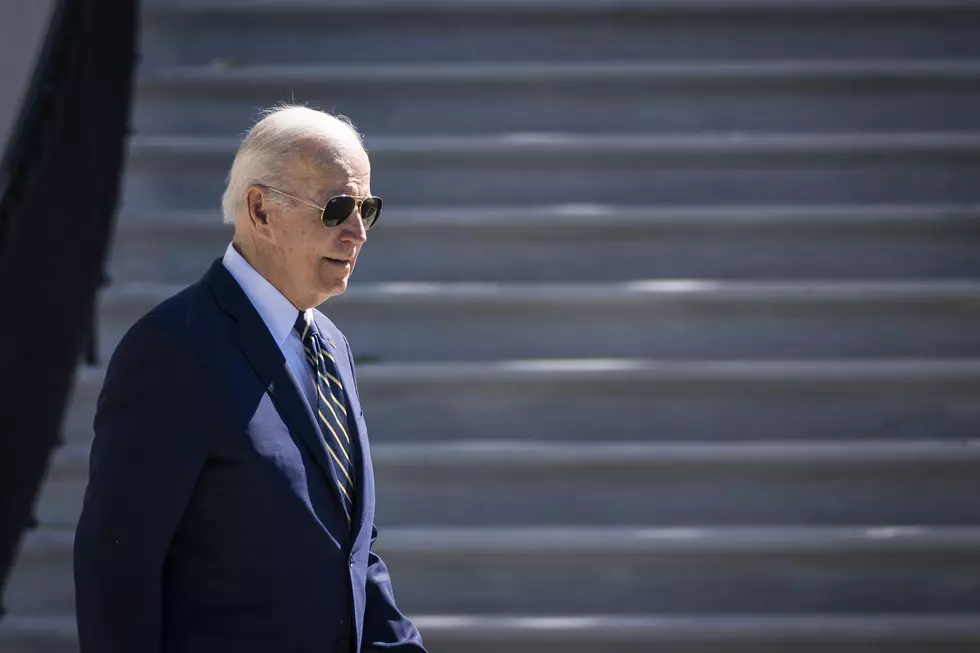 Here's When President Biden is Landing in Buffalo
Getty Images
At some point today, expect slowdowns on all of the main lines on your way to work. President Joe Biden and First Lady Jill Biden are heading to Buffalo and will be in Western New York around 10 am this morning. Here is where they will be going in Buffalo, New York.
Arrival - 9:45 am
Heading to Community Center - by 10:30 am
Expected Remarks - 1 pm
Leaving Buffalo - 2 pm
The President and First Lady will be meeting at the Delavan Grider Community Center with victims' families, police, first responders, and community leaders.
By 2 pm the pair is expected to be headed back to Washington.
Yesterday, on Monday afternoon, the plane AMC McGuire landed at the Buffalo airport with the secret service and motorcade team. Check out some of the pictures below from professional photographer Rob Shots, who caught some awesome shots at the Buffalo Niagara International Airport yesterday.
Loaded with secret service and presidential vehicles, this USAF C-17 arrived at the Buffalo Niagara International Airport Monday from Joint Base Andrews.

The United States Secret Service advance team and presidential motorcade vehicles arrived aboard a United States Air Force C-17 Globemaster III ahead the President and First Lady's visit tomorrow, May 17th.
You can see how the limo actually flies everywhere to the President's future destinations, rather than drives. The secret service and the rest of the President's team come to the destination a day early to secure the area. All of the federal vehicles are moved to an undisclosed location.
When the President and First lady are in the limo and on the way to the center, local and federal police departments will have the mainline temporarily shut down. You will likely see police officers at entrances to some of the mainline for a few minutes.
Buffalo Mass Shooting: Multiple Fatalities
The Most Under Appreciated Employees In New York
Every day there are people in our world that show up, do their job, and go home and never get a thank you for all they do.
Police In New York Need Help Solving 7 Cold Cases Of Murdered Children