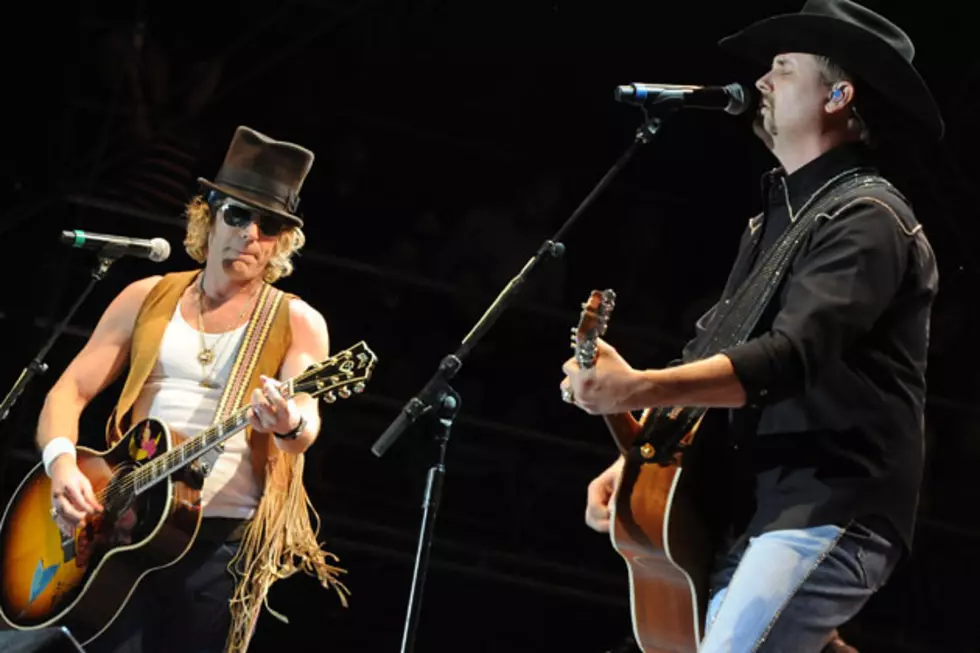 Big & Rich Launch Their Own Record Label After Leaving Warner Music
Rick Diamond, Getty Images
Big & Rich have decided that the best way to get things done is to do them yourself. After 10 years with Warner Music Nashville, the country duo has left their label home to create a new home that's all their own.
Big & Rich have announced the creation of their own record label, suitably named Big & Rich Records. The duo will release their upcoming album as the label's first project. Their fifth studio album doesn't yet have a name, but is being produced by none other than John Rich and Big Kenny Alphin.
Although they don't yet have a title for their new album, Big & Rich do have a first single from the upcoming release, and it will be hitting country radio very soon. 'Look at You' was written by Rich with Shannon Lawson.
"2014 is a new milestone for us," Big & Rich say collectively in a statement (quote via News Channel 5). "The music is very fresh, and we're in a new creative groove which we hope our fans and new audiences will like."
Alphin is an especially busy man, as this isn't his only record label. When he wants to produce a solo album sans Rich, he turns to his label, Electro Shine.
Big & Rich's last album, 'Hillbilly Jed,' was released in 2012, so fans are probably anxious to hear new music from their favorite cowboys soon.