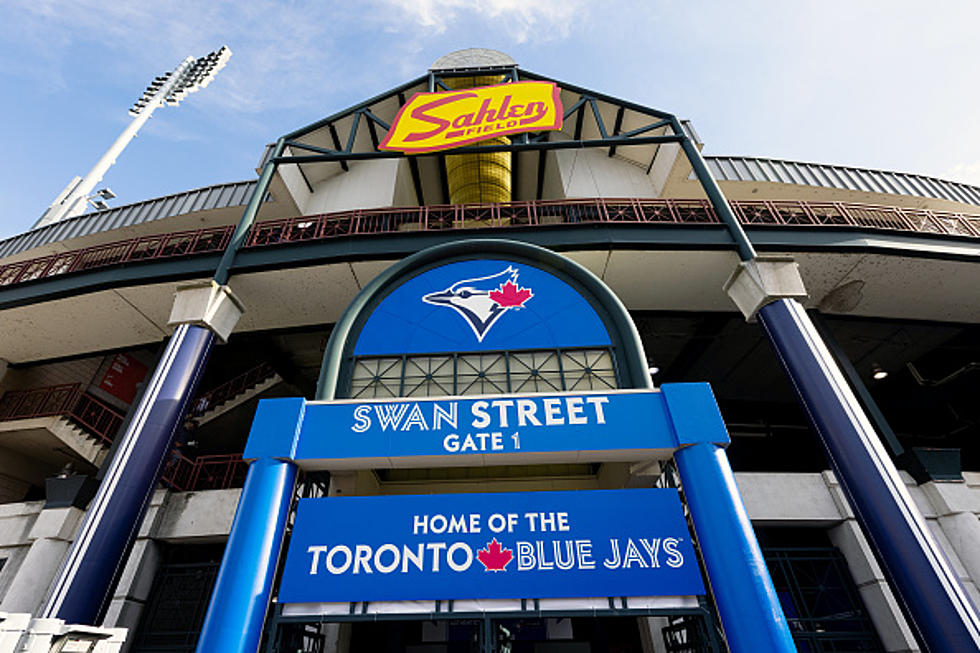 Big Crowd Expected In Buffalo Tonight!
MLB Photos via Getty Images
The good weather and summertime is here and so is big league baseball in Buffalo, NY! The Toronto Blue Jays will be back in town for a couple of games at their second home of Sahlen Field!
First pitch is set for 7:07 pm Thursday as the Baltimore Orioles come to town!
The Jays will be back at Sahlen Field in Buffalo to start a four-game series with their division rival and for the first time this season, the stadium may be filled to full-capacity Attendance limits are no longer in effect!
The Blue Jays are trying to take advantage of the new capacity guidance and get as many fans in to the park as possible. The flash sale will help to get a family in to the park without the crazy prices we saw when the New York Yankees came in to town last week. This is a great opportunity to see some Major League baseball under a clear sky in downtown Buffalo!
As capacity limits open, this could be the first time we see a full, or nearly full, stadium for an event in Western New York. With the concert schedule and fair schedule starting to fill up and the Buffalo Bills season looming, it is exciting to feel things getting back to normal and the fun begins at Sahlen Field this week!
We are hoping to catch a game or two and were waiting to see if price would go down and what the COVID regulations would be for kids at games. Things are looking good to get out to a ballgame!
2021 Fairs Around New York State
5 Pro Teams We Would Trade The Buffalo Sabres For
It has been 10 years since the Buffalo Sabres made the playoffs, maybe it is time for a major trade. I am not talking players, here are 5 other pro sports teams that I would trade the Buffalo Sabres for.
7 Things That Make You Wish Your Co-Workers Still Worked At Home