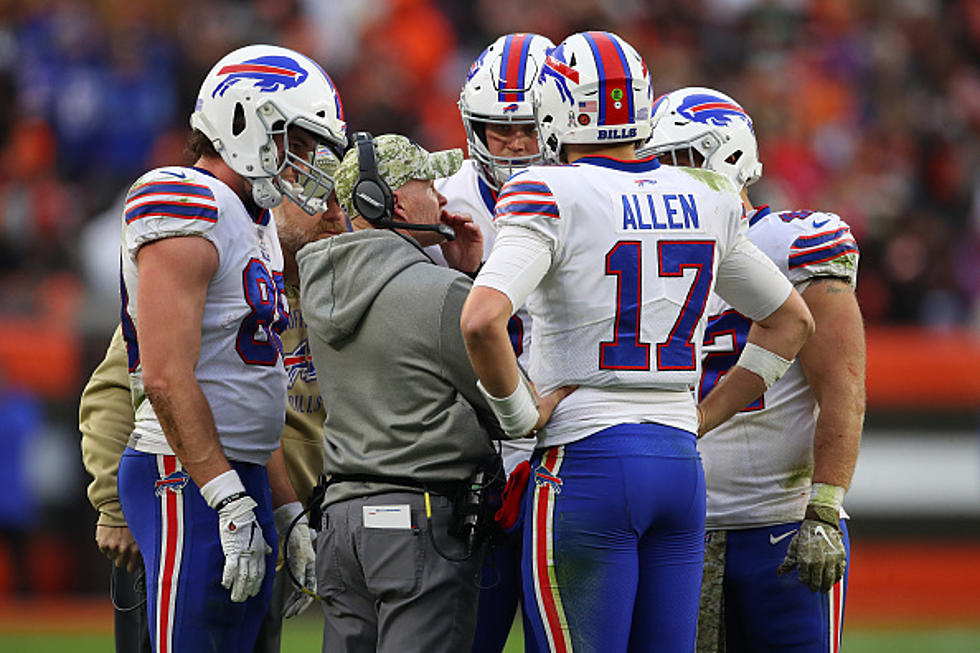 The Buffalo Bills Game This Sunday Has Officially Been Moved
Getty Images
The Western New York community is bracing for one of the biggest snowstorms in recent memory.
A lake effect snow warning will go into place at 7 pm this evening in Erie County, with a travel advisory also going into place at the same time. Erie County Executive Mark Poloncarz said today in his snowstorm press conference that a travel ban is a possibility, based on how bad the storm becomes and that would likely be implemented late tonight or very early Friday morning.
The Buffalo Bills were supposed to play the Cleveland Browns at Highmark Stadium this Sunday at 1 pm. Because of the looming storm and uncertainty surrounding cleanup efforts, emergency resources and the logistics of travel for the Browns, the game has been moved.
The Bills will now play the Browns at Ford Field in Detroit, as Tim Graham of The Athletic reports.
The Bills made it official.
The Lions are on the road this Sunday and the proximity, plus the stadium being a dome, make it a perfect and logical site for the game.
Back in November of 2014, the Bills played the New York Jets in a rescheduled game because of the lake effect snowstorm, which was nicknamed "Snowvember."
The Bills will play back-to-back games in Detroit, as they play at the Lions for the traditional 12:30 pm ET game on Thanksgiving Day, which will be one week from today.
The Bills and Browns had to play on Sunday. The Bills next play on Thursday and a team cannot play on just three days rest, so a Monday reschedule was out of the question.
We have to wait and see if the Bills stay in Detroit for the week or come back to Orchard Park and go back to Detroit on Wednesday, ahead of the Thanksgiving Day game.
The Amount Of Forecasted Snow Is Taller Than These Buffalo Bills
15 Amazing Buffalo Restaurants For the Best Comfort Food
Check out some of the best places for comfort food in Western New York.