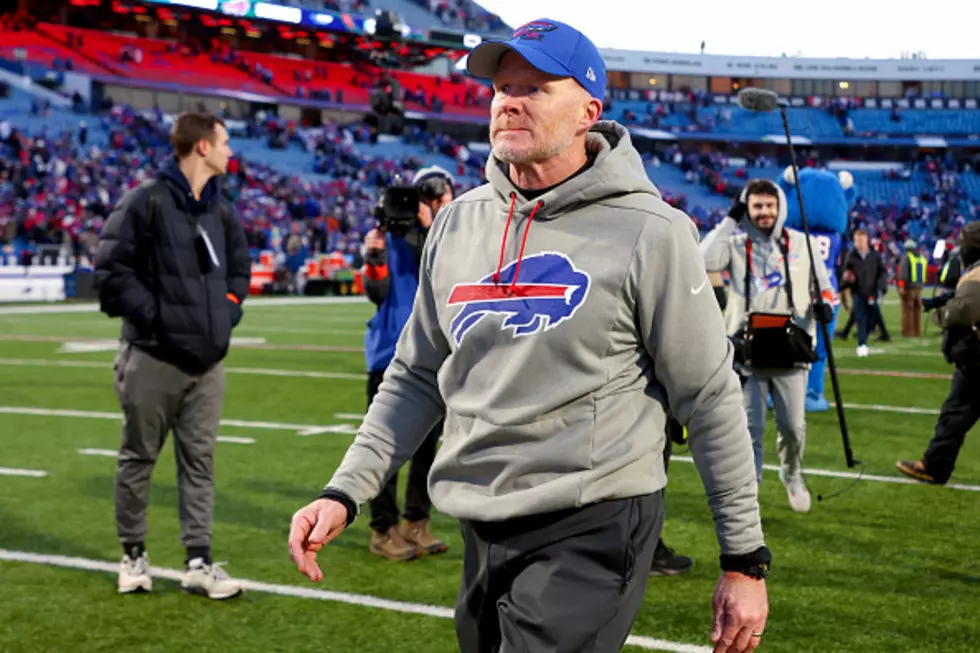 Bills Will Face One of Two Teams Next Weekend in Orchard Park
Getty Images
The Buffalo Bills played one of the most frustrating games for fans in Western New York but still found a way to come out on top.
The Bills beat the Miami Dolphins in today's Wild Card round game, 34-31 at Highmark Stadium.
The Bills went up 17-0 in the first quarter and it appeared they would blowout the Dolphins, which is what many predicted; including the bettors. However, the second quarter is when things changed and Miami came storming back to tie the game 17-17; eventually going ahead 24-20.
The Bills regained the lead 34-24 and they held on to win, but not without tense moments when the Dolphins were on offense.
Josh Allen did not have a great game. It started out well, with a couple long passes to Stefon Diggs and a touchdown pass to Dawson Knox, but he threw two interceptions and a momentum-turning fumble, which Miami returned for a touchdown.
Allen said after the game, "it doesn't matter how you win, you survive and advance," although he then admitted they did not play their best today and "have to clean up some things."
Dolphins rookie quarterback Skylar Thompson completed 18 of 45 passes for one touchdown and two interceptions. Those are not good numbers but the Bills turnovers and mental errors allowed Miami to stay in the game.
The Bills will host a playoff game next week in the AFC Divisional Round at Highmark Stadium. What we don't know is a date or time and which team they will play.
We do know it will be against either the Cincinnati Bengals or Jacksonville Jaguars.
If the Bengals beat the Baltimore Ravens tonight, they will play Cincinnati. If the Ravens win in an upset, the Bills will host the Jaguars.
The Bengals get to play a Lamar Jackson-less Ravens team, so they're a heavy favorite, but if the Bills want to avoid the red hot Bengals offense led by Joe Burrow...they will be rooting for Baltimore tonight.
The Kansas City Chiefs will get the lowest remaining seed. They cannot play the Bengals or Bills, but will face either the Ravens or Jaguars.
If the Bills do host the Bengals, you can probably bet the NFL makes that game the Sunday evening game to wrap up the divisional round at 6:30 pm.
Four Bills Players Who Could Leave Buffalo in 2023/2024
Four players that Buffalo Bills general manager Brandon Beane will have to make decisions on.
Complete List Of Buffalo Bills Available On Cameo
22 Famous Buffalo Sports Phrases Every Die-Hard Bills and Sabres Fan Knows
Being a sports fan in Buffalo is sometimes like knowing a different language. Here are 22 of our favorite Buffalo sports phrases you already know if you're a huge fan! And if you're new here, here's how to catch up.