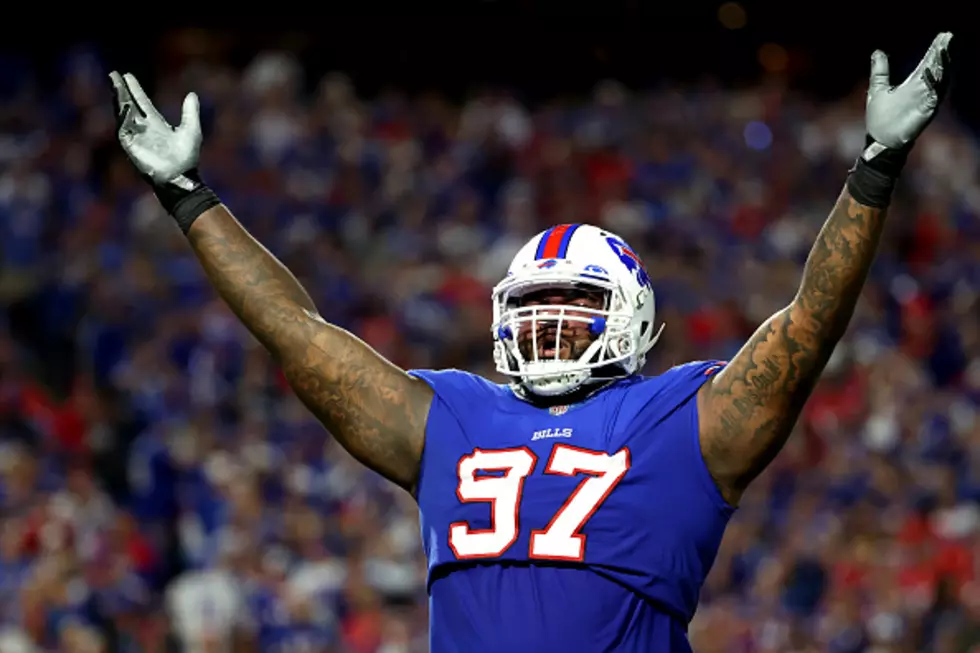 Buffalo Bills Rule Out Two Starters Against the Miami Dolphins
Getty Images
The Buffalo Bills will soon play the Miami Dolphins at Highmark Stadium.
Saturday night under the lights in Orchard Park, which will be aired nationally on The NFL Network. It's also going to be aired locally on channel 7 (WKBW).
The Bills and Dolphins will likely need to play in snow and wind, but it's still not 100 percent clear whether or not the conditions will be terrible or manageable.
The Bills won't have Von Miller and Micah Hyde, which we know about, but the Bills confirmed two more starters are out for Saturday night's game as well.
Head coach Sean McDermottt confirmed that both defensive tackle Jordan Phillips and guard Ryan Bates will miss Saturday's game against the Dolphins.
Bates being out is significant, because the Dolphins defensive front if the strongest part of their team, outside of their starting wide receivers.
The Dolphins have not run the game very well all season, but with the forecast calling for snow and 20-30 mph wind gusts, they may try and run a lot more than they normally would.
My guess is the Dolphins try and run to take the ball out of Tua Tagovailoa's hands and potentially to exploit the Bills nickel coverage; which is the Buffalo base defense.
The Bills offense may decide they need newly signed wide receiver Cole Beasley, who was brought back to the team's practice squad on Tuesday morning, as he came out of retirement.
The Bills have until 4 pm on Friday to make practice squad elevations.
Bills Mafia's Wishlist For The New Buffalo Stadium
The Bills are building a new stadium and here is a wishlist from Bills Mafia.
15 Things You Should Never Do at a Bills Home Game
Things that are a no-no to do at a Buffalo Bills home game.
22 Famous Buffalo Sports Phrases Every Die-Hard Bills and Sabres Fan Knows
Being a sports fan in Buffalo is sometimes like knowing a different language. Here are 22 of our favorite Buffalo sports phrases you already know if you're a huge fan! And if you're new here, here's how to catch up.