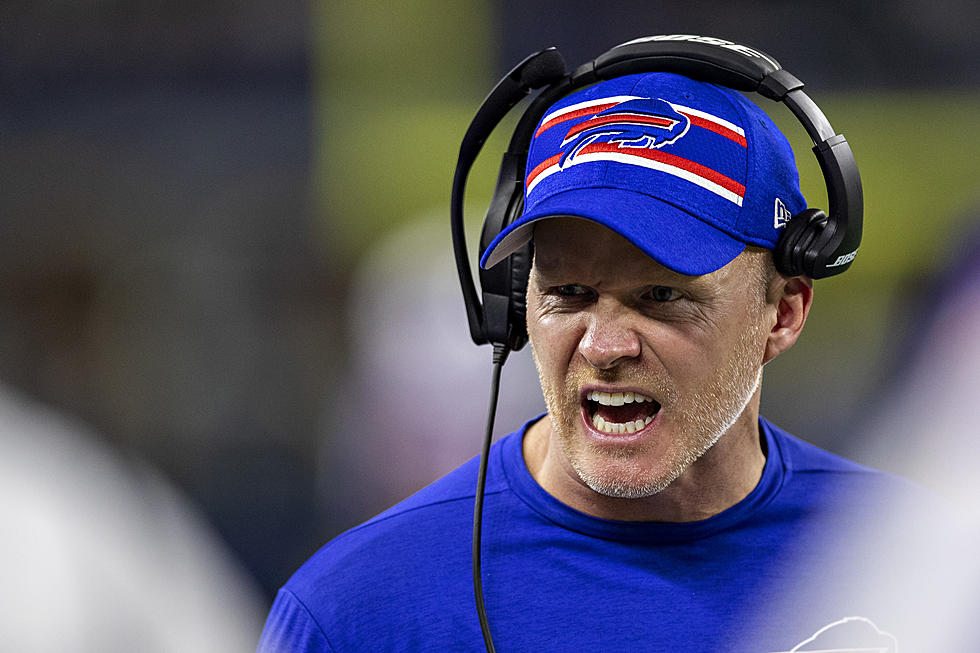 Bills Head Coach Sean McDermott Speaks With Cole Beasley After Twitter Outbursts
Getty Images
The Buffalo Bills report to training camp in Orchard Park in less than three weeks and Bills Mafia can already feel the excitement surrounding a season with high expectations after the Bills made the AFC Championship game last season.
May and June are usually the time of the calendar year that NFL news is at its quietest but the Bills were in the news or one of their players we should say.
Bills wide receiver Cole Beasley made headlines in May and then again in June, for Twitter rants regarding mask mandates and the NFLPA's handling of the rules and mandates for masks and unvaccinated players.
Bills head coach Sean McDermott is in Lake Tahoe for the annual American Century Championship, which is a celebrity golf tournament.
McDermott spoke with WROC Sports Director Thad Brown about the tournament, the Bills, and also about what Beasley has said on Twitter in recent weeks.
McDermott said he spoke with Beasley about it after it happened.
"Certainly respect Cole's opinion, said McDermott. I think that's where we are as a world. Got a lot of different people having a lot of different opinions. The best thing we can do is respect each other's positions."
The Bills are enjoying their last few weeks before the grind starts with training camp, and the 2021 season will officially be underway in September.
TACKLE THESE: Check Out the Best Uniforms In Each NFL Team's History
CHECK IT OUT: 100 sports records and the stories behind them