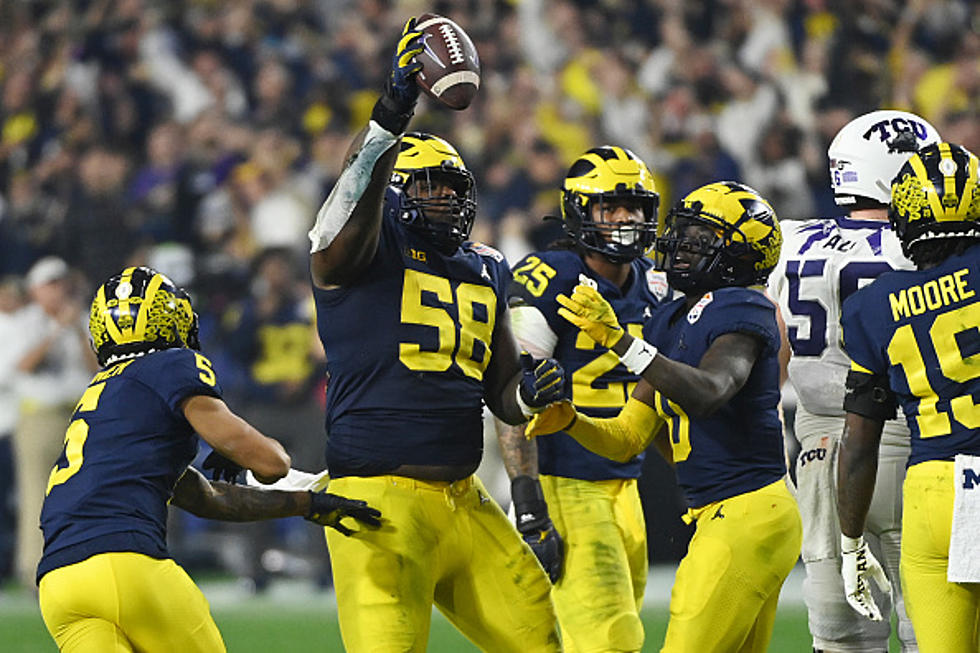 Bills Fans Would Absolutely Hate This 2023 First Round Draft Pick
Getty Images
We're two and a half weeks away from the first round of the 2023 NFL Draft, which will be held in Kansas City.
The Buffalo Bills hold the 27th overall pick. The debate over what general manager Brandon Beane will do with that selection has been ongoing since the end of the 2022 season, when the Bills lost to the Cincinnati Bengals in the AFC Divisional round.
The Bills have done just about all they will do in free agency, with the most notable losses being linebacker Tremaine Edmunds and running back Devin Singletary.
The Bills have focused mostly on offense in free agency, which leads many to believe defense will be the emphasis in late April.
While I do agree with that assessment, I don't think the Bills can afford to pass up a wide receiver in the first two rounds. Would the Bills actually take a defensive tackle with the 27th overall pick?
Bruce Feldman of FOX Sports and The Athletic had his mock draft this past week, and has the Bills selecting Michigan defensive tackle Mazi Smith.
Smith is an athletic defensive tackle, who will likely be taken in the late first or early second round, but if the Bills took a defensive tackle with Boston College wide receiver Zay Flowers still on the board (which this scenario is), Bills fans would be fuming.
What might be worse is PFF's latest mock draft, which has the Bills taking South Carolina cornerback Cam Smith.
Outside of quarterback, obviously, defensive tackle and cornerback would be the last positions I think they would take at 27.
The Bills only positions they should consider is wide receiver and linebacker. Tight end? Maybe...but would be a head-scratcher as well. The Bills signed two guards in free agency and a guard or tackle, while needed in this draft, should be held off until day two and three.
16 Buffalo Bills With Some Of The Best And Worst Nicknames
Complete List Of Buffalo Bills Available On Cameo
Buffalo Bills Players Who Had Their Own Cereals
Today is a breakfast lover's dream it is National Cereal Day and if you want to celebrate with some Buffalo Bills players, you will have plenty of choices.