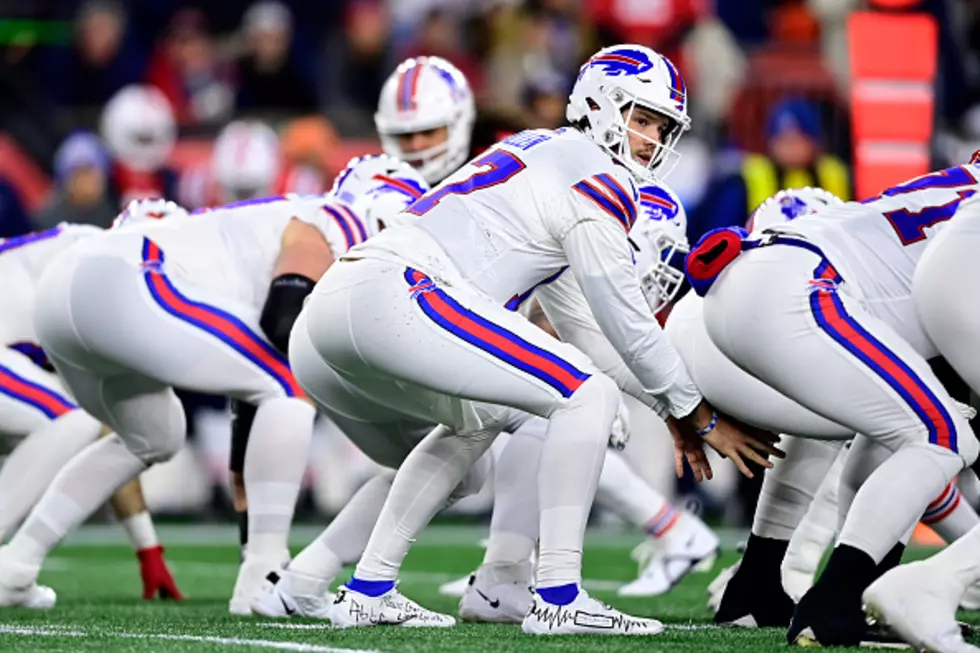 NFL Decides to Not Put the Patriots-Bills Game on Sunday Night
Getty Images
The Buffalo Bills are trying to clinch the one seed in the AFC. They can do that with two wins to close out the season, which starts tonight on Monday Night Football at the Cincinnati Bengals.
The Bills are 2.5-point favorites against the Bengals but by all accounts, this is a coin-flip game with the Bengals having homefield advantage.
The week 18 slate of games had not had times until late on Sunday night, when the NFL announced the Kansas City Chiefs game against the Las Vegas Raiders would be at 4:30 on Saturday, while the Tennessee Titans and Jacksonville Jaguars will be the Saturday night game, to see who wins the AFC South and makes the playoffs.
Many Bills fans thought that Patriots at Bills had a chance at the Sunday Night Football timeslot, after all, the Bills could be playing for the one seed and the Patriots need to win to make the playoffs.
That will not happen.
The Patriots-Bills regular season finale will be played at 1 pm at Highmark Stadium in Orchard Park.
The Sunday Night Football game will be the Detroit Lions at the Green Bay Packers, which will feature a Packers team who only needs to win to make the playoffs, while the Lions will need the Seattle Seahawks to lose at 4:25 pm and beat Green Bay, to make the playoffs.
There's no perfect matchup for the NFL for that SNF timeslot. Ideally, you want two teams with a lot to play for. The Titans at Jaguars game seemed like the logical choice, but perhaps the TV markets and lack of star power was a reason it was placed on Saturday instead.
The Bills will know whether or not they need to beat the Patriots, since the Chiefs play the day before. That's assuming the Bills can beat the Bengals tonight.
15 Things You Should Never Do at a Bills Home Game
Things that are a no-no to do at a Buffalo Bills home game.
22 Famous Buffalo Sports Phrases Every Die-Hard Bills and Sabres Fan Knows
Being a sports fan in Buffalo is sometimes like knowing a different language. Here are 22 of our favorite Buffalo sports phrases you already know if you're a huge fan! And if you're new here, here's how to catch up.
15 Hilarious Buffalo-Themed Coffee Mugs For Bills Fans And More
In honor of National Coffee Day, here are fifteen sweet mugs to hold your hot cup of joe while proclaiming your love for Bufflalo.