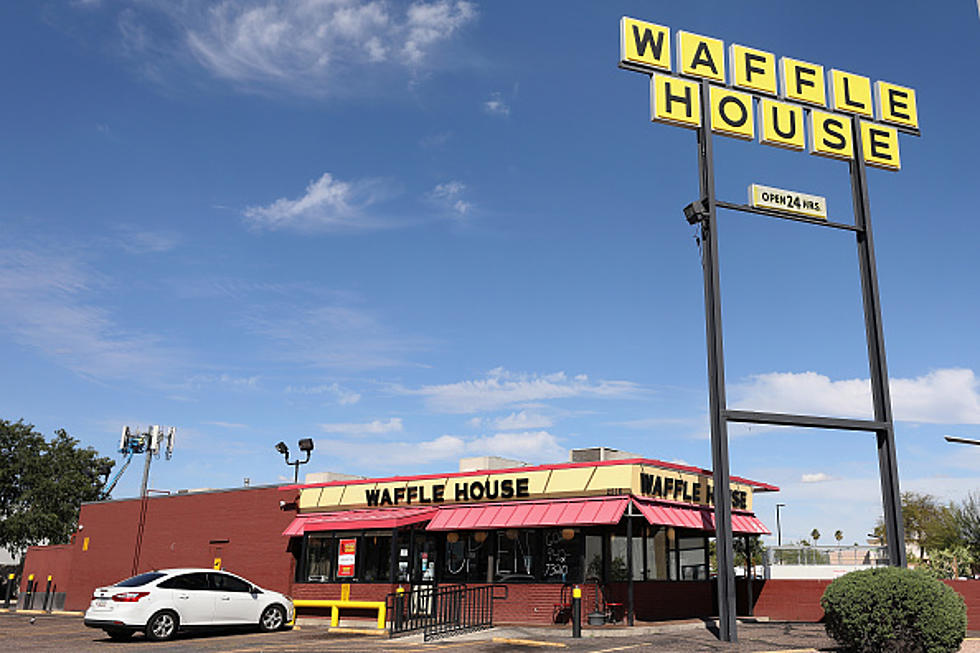 One Bills Player Is Pleading For Buffalo To Get a Waffle House
Getty Images
The Buffalo Bills are the hottest topic right now in Western New York. Granted, you probably could have argued that for the last 30+ years, but the last three years especially, with a third consecutive postseason appearance likely.
The Bills are leading the AFC East after a 33-21 win over the New England Patriots on Sunday in Foxborough; they now hold the tiebreaker over the Patriots for division record, hence why they're first in the division.
One player that had a breakout game, in the absence of Cole Beasley and Gabriel Davis, who both went on the COVID-19 list this past week.
Wide receiver Isaiah McKenzie had career highs in both receptions (11) and yards (125) against the Patriots. He also caught the first touchdown pass of the game on a 4th down from quarterback Josh Allen.
McKenzie is also one of the more entertaining guys off the field. That was evident once again on Tuesday morning.
McKenzie tweeted out that he really wants a Waffle House in Buffalo.
Waffle House has a ton of locations across the country, but none in Western New York. In fact, Buffalo is a city that also doesn't have many other national food and retail chains.
We're great for local restaurants and Buffalo has some fantastic breakfast places, but considering McKenzie just had his best game in the NFL so far, in a huge road game at New England for what could have been for the division, I say let's give this man whatever he wants in return. Waffle House it shall be.
10 Fast Food Restaurants We Want In New York State
Fast food restaurants that we want in New York State.
10 Most Haunted Places In Western New York
Check out 10 of the most haunted places in Western New York.
20 Restaurants In WNY The Food Network Should Feature
We love so many restaurants in Buffalo and The Food Network should highlight way more of them.
The Top 40 Pizza Places in Western New York
The best pizza spots in Buffalo!
30 Pizza Places We Miss So Much In Buffalo
These are 30 pizza places that are gone but not forgotten in Western New York.