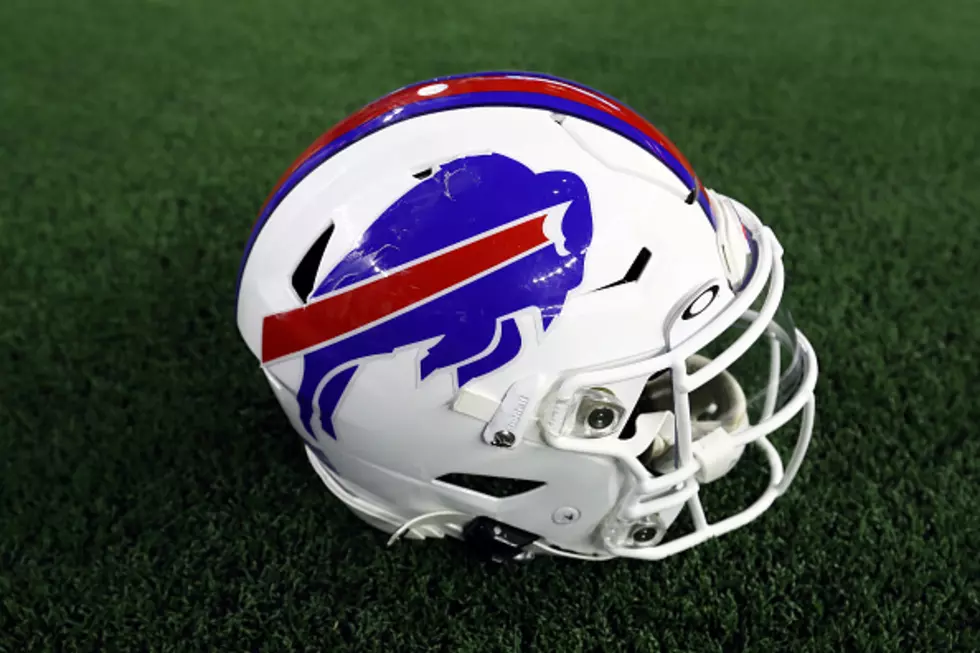 Bills Players Who Will Not Play Today Against The Dolphins
Getty Images
It's been nearly one month since the Bills have been at Highmark Stadium, but that changes today when they host the Miami Dolphins in Orchard Park for a 1 pm kickoff.
The Bills are 4-2 and leading the AFC East division, while the Dolphins are at the bottom of the division with a 1-6 record (a half-game behind the New York Jets).
While the Bills are heavy favorites for today's game, they will be without some key players; especially on offense.
Tight end Dawson Knox is out today after getting surgery on a broken hand after the Tennessee game two weeks ago.
The Bills will also be without rookie right tackle Spencer Brown and defensive tackle Justin Zimmer.
Here is the complete list of inactives for the Bills this afternoon.
Tight end Kahale Warring will play his first game for the Bills today after being elevated from the practice squad. Warring is a former third-round draft pick for the Houston Texans.
The Bills will have to contend with Miami quarterback Tua Tagovailoa, who missed most of the first matchup these two teams had in week 2. He left the game during Miami's second offensive series with a rib injury.
The Dolphins will be without wide receivers Preston Williams and Will Fuller, who both out with injuries. Miami is also without safety Sheldrick Redwine.
The good news for the Dolphins is wide receiver Davante Parker will play. He hasn't played since October 3rd.
There's no doubt that the Dolphins will try and shutdown the Bills passing game, which fans are expecting to be back in high gear since offensive coordinator Brian Daboll has two weeks to prepare for this game against Miami.
We will see what happens. The Bills would be best to score early and go up by two scores to force Tua Tagovailoa to throw the ball more than Miami wants to.
Kickoff is at 1 pm.
22 Famous Buffalo Sports Phrases Every Die-Hard Bills and Sabres Fan Knows
Being a sports fan in Buffalo is sometimes like knowing a different language. Here are 22 of our favorite Buffalo sports phrases you already know if you're a huge fan! And if you're new here, here's how to catch up.
25 Important Things You Need To Bring To Your Tailgate
43 Restaurants That Have Desserts That People Go Nuts Over