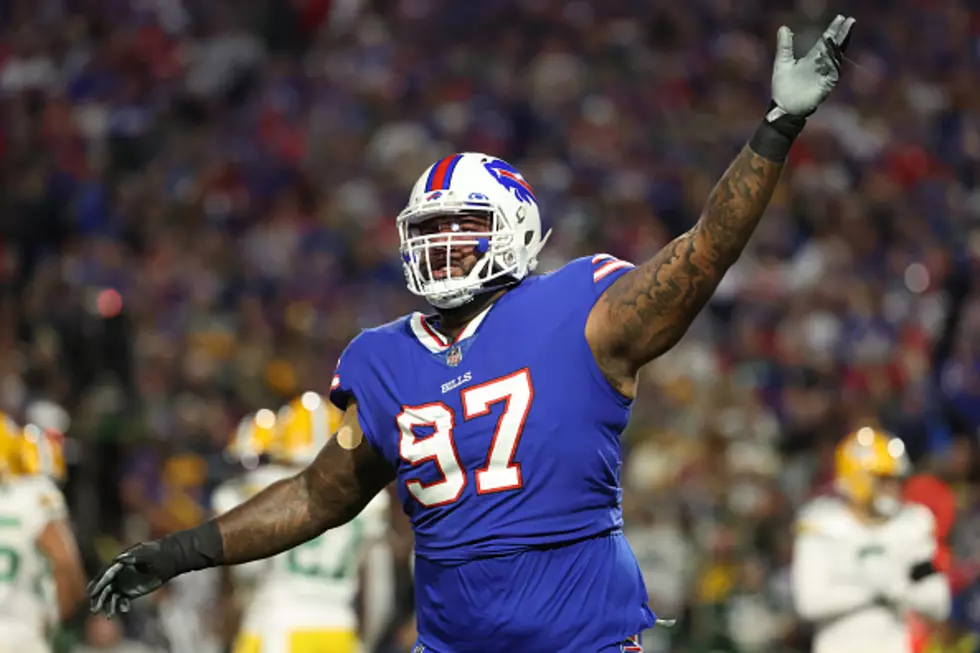 Two Bills Questionable Heading Into Sunday's Playoff Game
Getty Images
The Buffalo Bills still don't have edge rusher Von Miller, safety Micah Hyde or wide receiver Jamison Crowder.
Miller won't play again until next season, after suffering an ACL injury on Thanksgiving. Hyde and Crowder have had their 21-day windows activated to be brought back on the 53-man roster; Hyde with a neck injury and Crowder with an ankle injury.
Neither Hyde or Crowder will play this Sunday in the AFC Divisional round game against the Cincinnati Bengals, according to head coach Sean McDermott. We will see if either are back for the AFC Championship, should the Bills advance.
The Bills are heathier than they have been since the start of the season, however, as nobody has been ruled out for Sunday's game yet (as of Friday).
Two Bills players are listed as questionable heading into this game against the Bengals.
Defensive tackles Jordan Phillips and DaQuan Jones. Everyone else will play.
Considering the Cincinnati Bengals will be without three of their offensive line starters, including both starting tackles, it would be a huge plus of Phillips and Jones could play in this game.
The Bills are now 5.5-point favorites and that spread creeping up is the result of the Bengals offensive line injuries.
Wide receiver Isaiah McKenzie will play this Sunday after missing the Wild Card game against the Miami Dolphins. That might mean John Brown isn't elevated and likely won't play against the Bengals.
The Bills defensive front against the Bengals offensive line is the matchup everyone wants to see. That's the key to a Bills victory or the key to a Bengals victory, if they can protect Burrow.
Check Out The 11 Most Underrated Bills Offensive Players In The Past 30 Years
The Buffalo Bills have has some amazing players over the years. We all know the superstars so we wanted to put the role players in the spotlight with this list.
Complete List Of Buffalo Bills Available On Cameo
22 Famous Buffalo Sports Phrases Every Die-Hard Bills and Sabres Fan Knows
Being a sports fan in Buffalo is sometimes like knowing a different language. Here are 22 of our favorite Buffalo sports phrases you already know if you're a huge fan! And if you're new here, here's how to catch up.