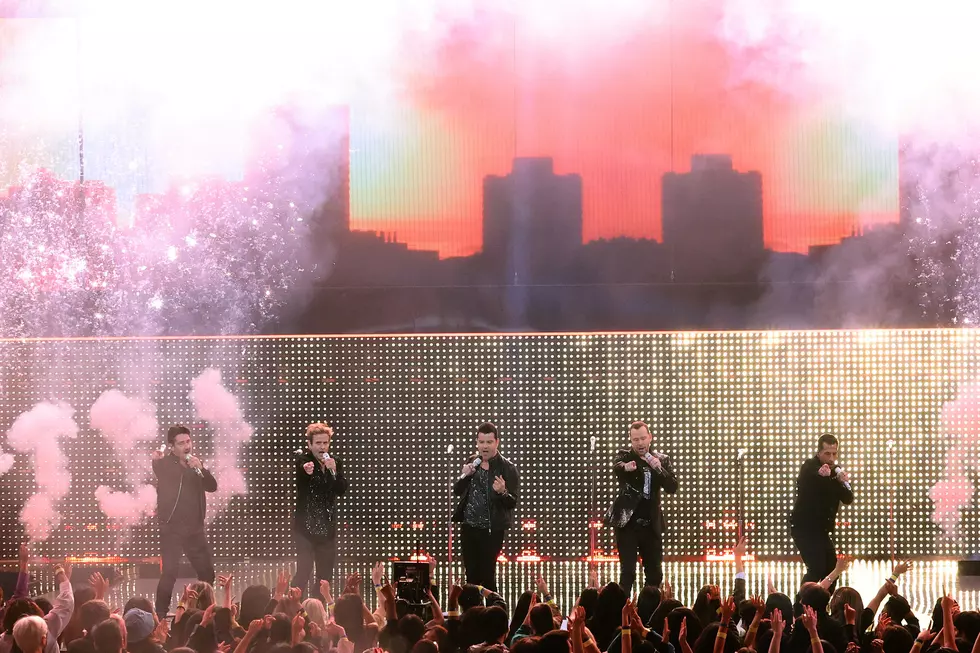 Sneaky Bills Shout Song by New Kids On The Block in Buffalo, NY
Getty Images for MRC
If a band ever comes through Western New York and wants a shoo-in for some big screams and yells they should play the Buffalo Bills shout song.
Last night, New Kids On The Block: The Mixtape Tour 2022 came through the KeyBank Center to a house full of 90s pop fans. During the show, the band played a couple of snippets of cover songs. It started with LMFAO + Lil Jon's song called 'Shots' and then they rolled into The Isley Brother's song called 'Shout'.
The place got so loud when they started singing the 'Shout' song. New Kids On The Block knew what they were doing when they placed that in the setlist. They played the 'Shout' song and the place went crazy!
Take a look at the video below of New Kids On The Block doing the shout song.
NEXT: Now, if it were a country band that was coming through, they would have known what to do. They would have played the Shout song the proper way. Over the years, Jake Owen, Brothers Osborne, Morgan Evans and so many other country acts have come over and done the Buffalo Bills Shout song. We even taught Brothers Osborne last year just minutes before they went on stage. Take a look at the video because they nailed it!
Buffalo Country Music Concerts in 2022
Concerts in Buffalo, NY? Here is a list of the shows coming to the Buffalo and Rochester area, such as Morgan Wallen, Keith Urban, Thomas Rhett and Luke Bryan.
Boat Parade On Lime Lake
$6.3 Million Mansion For Sale and Less Than an Hour From Buffalo
Step inside this amazing $6 million mansion, which is a 50-minute drive from Buffalo.