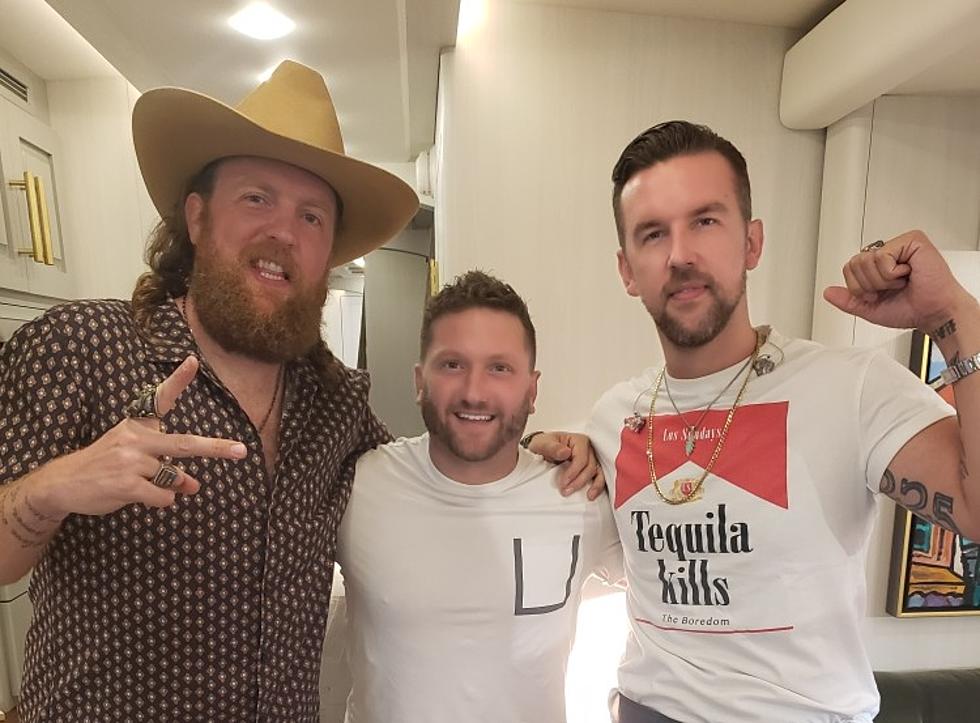 WATCH: Teaching Brothers Osborne The Buffalo Bills Shout Song Before They Hitting The Stage
Brothers Osborne at Artpark in Lewiston, NY
What's the Bills Shout song?
Brothers Osborne was back in Western New York last night and per usual, they throw a party. But, we could not believe all of these times that they have been in Buffalo and they didn't know the Shout Song. So, we led rehearsals on the tour bus last night.
When you first hear someone ask that question, you kind of get this appalled look on your face before instantly being proud and explaining exactly why the city of Buffalo has owned their version of The Isley Brothers tune.
First off, both of the Brothers Osborne are two of the nicest, chill, and down-to-earth people in country music. All of the time I say that country music is the best genre of music in the world, not only because of the music but because the people are just NORMAL people. Brothers Osborne is the epitome of this.
Anyway, we taught the brothers the Shout song on the fly, right before they hit the stage... and they did it last night before singing 'It Ain't My Fault.' The place went insane.
Take a look at our rehearsals last night before their show at Artpark in Lewiston.
Brothers Osborne opened up the show with the title track of their new album called 'Skeletons' before rolling through crowd-favorites like 'Burning Man', 'Shoot Me Straight', 'Stay A Little Longer" and "Ain't My Fault'. It was the first major country concert in Erie or Niagara County since 2019 and nobody who went was disappointed.
Country Concerts Coming To Buffalo 2021
Famous People Who Are Bills Fans
13 Pictures That Show Just How Crazy and Loyal Buffalo Bills Fans Are
Exoctic Pets You Can Own In New York State
LOOK: Stunning animal photos from around the world
From grazing Tibetan antelope to migrating monarch butterflies, these 50 photos of wildlife around the world capture the staggering grace of the animal kingdom. The forthcoming gallery runs sequentially from air to land to water, and focuses on birds, land mammals, aquatic life, and insects as they work in pairs or groups, or sometimes all on their own.