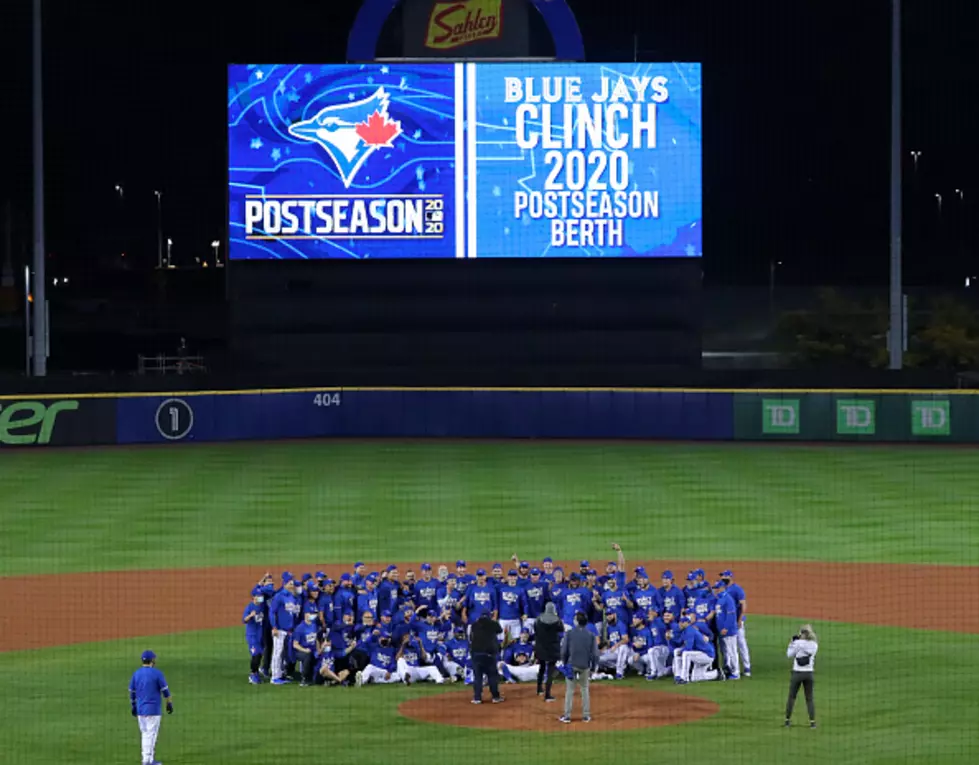 Blue Jays Clinch Playoff Berth at Sahlen Field: MLB Gives a Shoutout To Buffalo
Getty Images
The MLB season this year was not as long as it normally is because of the COVID-19 pandemic, but it was a memorable one for the Toronto Blue Jays and certainly a proud moment for Buffalo and Sahlen Field.
Enter your number to get our free mobile app
The Toronto Blue Jays are playoff bound. The officially clinched a playoff berth at Sahlen Field in Buffalo on Thursday night.
The Blue Jays have loved the Sahlen Field advantage, as they have posted a 14-8 record in Buffalo in 2020.
You watch the highlights of the games and it's unbelievable how much the ballpark transformed. Other than no bleachers in center and left field, it really does have the look of a major league park. The Blue Jays and Bisons staff did a fabulous job.
Who knows, maybe there will be more games played in Buffalo in the years to come. We shall see...we sure hope so.
The Blue Jays are not done just yet for regular season baseball. They still have three games left to play in Buffalo. The season concludes this Sunday.
Buffalo Football Players Drafted to the NFL