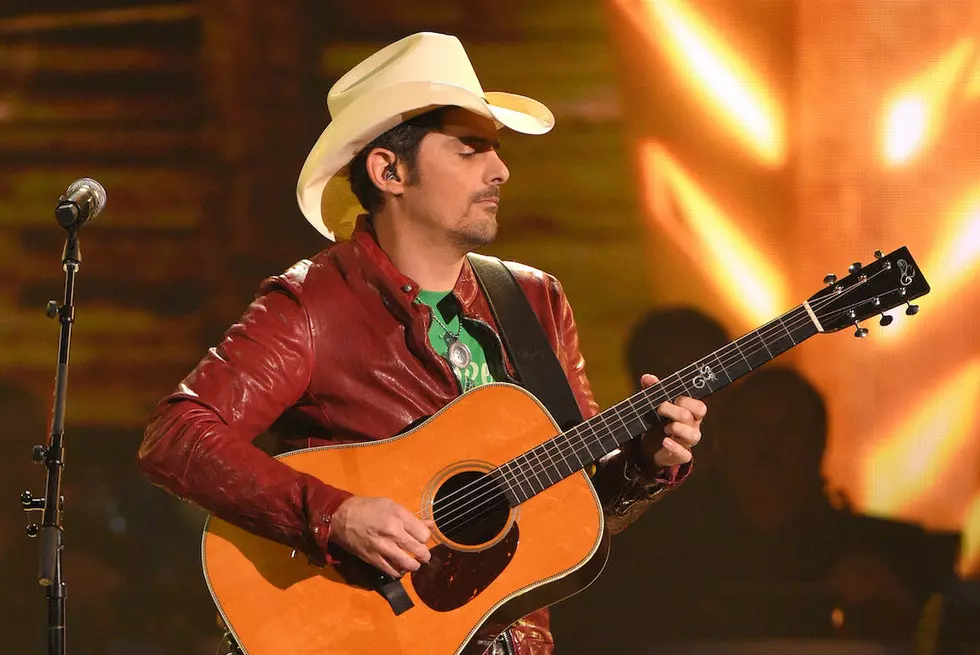 Brad Paisley Recruited Over 200 People For His New Music Video [WATCH]
Jason Kempin, Getty Images
Music artists are getting creative when it comes to making music videos for their new songs during the COVID-19 pandemic.
Enter your number to get our free mobile app
Some artists are asking family members to be in it, some are using old video from past concerts and then there is Brad Paisley. For his new song "No I In Beer" Brad wanted a lot of people to be in the video so he asked over 225 people to help out!
The video contains clips of country superstars, fans of Brad, and some other notable people.
Some country stars you will see are Tim McGraw, Darius Rucker, and Jimmie Allen.
"No I In Beer" was released to radio back in April and currently is #22 on the US Country Airplay charts. It is the only song that he has released in 2020. His last song to chart was "My Miracle" which topped out at #42 on the US Country Airplay chart and was released in 2019.
For his career, Brad has 18 #1 songs including "Old Alabama", "Waitin' On A Woman" "Ticks" and "He Didn't Have To Be" which was his first-ever #1 hit.
KEEP LOOKING: See Inside Jason Aldean's Spectacular Beach House Mansion: