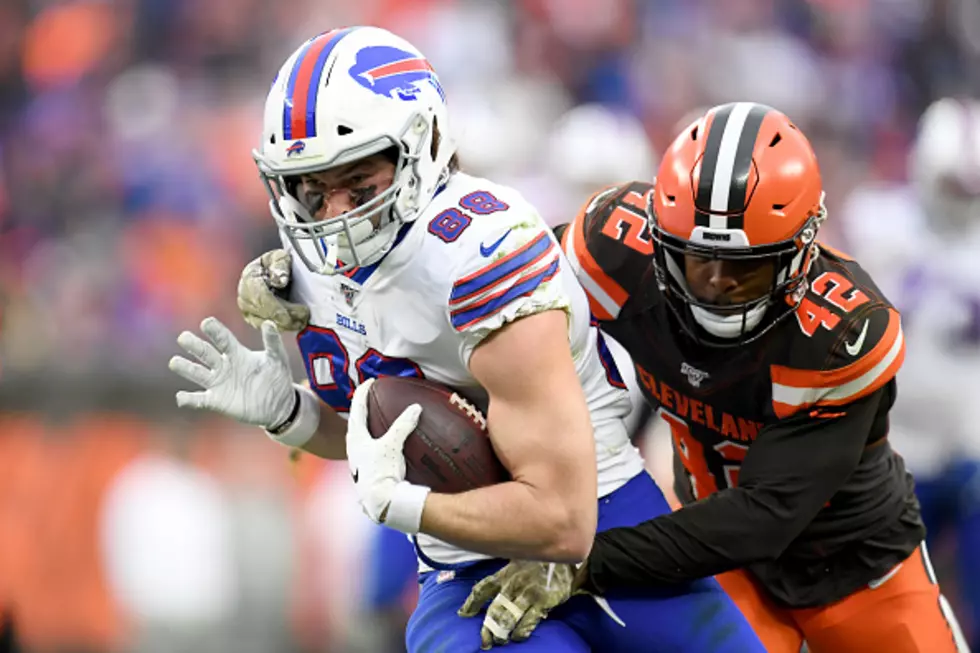 The Browns Getting to Buffalo For the Bills Game is a Concern
Getty Images
The Buffalo Bills are scheduled to play the Cleveland Browns at Highmark Stadium this Sunday afternoon at 1 pm.
The key word there is "scheduled."
The incoming lake effect snowstorm will be arriving in the City of Buffalo and south towns by Thursday evening and the lake effect snow event won't end until Sunday morning. The epicenter of the storm appears to be the City of Buffalo and the nearby southtowns.
The lake effect snow should be gone by game time on Sunday but it's the logistics that have fans wondering if the game will be moved? Snow removal, road conditions, fan safety and emergency resources would be factoring into moving the game.
According to Dan Graziano of ESPN, the NFL and both the Bills and Browns are monitoring the situation.
Graziano threw out the idea of Detroit, since the Lions are on the road this Sunday.
However, I would have to think the Bills come back to Buffalo on Monday to prepare in their own facilities if that game gets moved to Detroit. I don't think the Bills would just stay there.
Time is a problem. The snowstorm starts tonight and a decision to move the game would have to be made today at some point; plus just travel logistics.
Getting the Bills out of Buffalo to a location like Detroit, after tonight is a problem; as is getting the Browns to Buffalo after tonight.
The Browns are scheduled to fly into Buffalo on Saturday, which is normal procedure for NFL teams on the road to fly into the opposing city the day before the game.
The lake effect snow band could be severely impacting the Buffalo airport on Saturday. Maybe the Browns can travel by bus to Western New York, but then you have to fight the roadways and we don't yet know how the road conditions will look.
These are all real worries the league and both teams are likely pondering as we speak.
15 Things You Should Never Do at a Bills Home Game
Things that are a no-no to do at a Buffalo Bills home game.
16 Buffalo Bills With Some Of The Best And Worst Nicknames
17 Recipes They Have To Put In The Bills New Cookbook