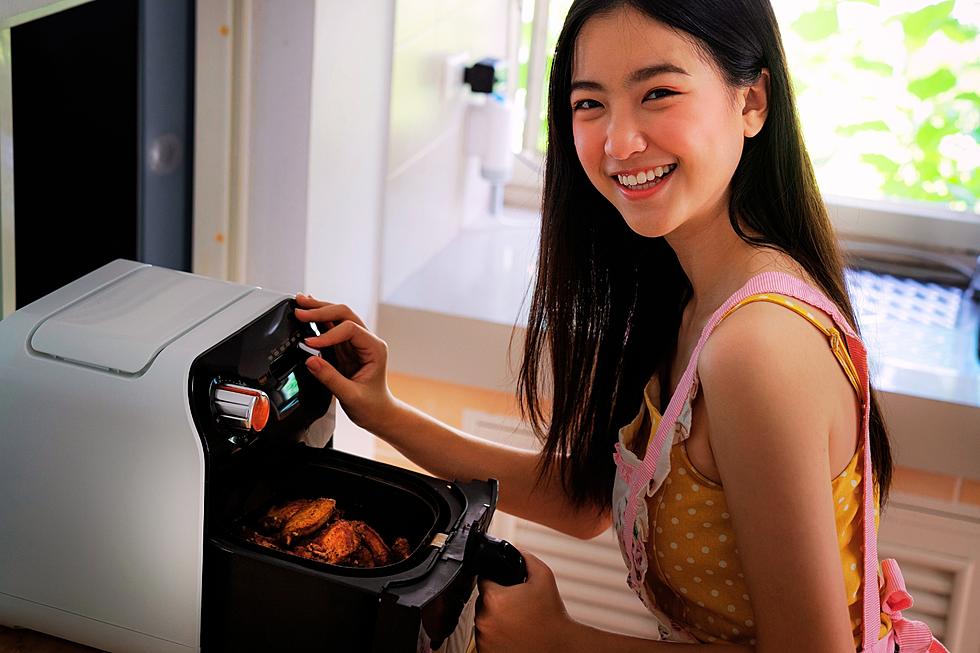 Make These Easy Buffalo Dishes In Your Air Fryer Tonight
Canva
The return of the recent cooler temperatures to Western New York is a reminder to all of us that fall is about to be in full swing. Now that the kids are back in school and you're shuffling them back and forth to practice and school events, quick and easy weeknight dinners for the family are an essential. 
For a lot of Buffalo parents trying to get dinner on the table ASAP, the nighttime dinner routine consists of pushing buttons on the microwave, picking up takeout on the way home from work, or making a rushed decision on Grubhub. Been there!
But genius Buffalonians know that one powerhouse kitchen gadget can get a healthy dinner for the family done in no time flat. If you're an avid scroller on Instagram and TikTok, you may have already unlocked the secret to making fool-proof, gourmet-worthy meals - an air fryer. 
Here's Why Every Buffalo Parent Needs An Air Fryer
We mean it when we say that investing in an air fryer is a total game-changer in the kitchen. This easy-to-use gadget cooks food much faster than your standard oven, saving you tons of time on busy weeknights when you need a quick meal.
Plus, if you're on a budget (how much did you spend on school supplies, again?), making dinner at home instead of ordering out will save you tons of money and is so much more satisfying than waiting for your delivery driver to drop off a bag at your door.
But the best reason to finally give in to getting an air fryer? Because it cooks using hot air circulation, you can still make your family their favorite delicious, greasy and crispy Buffalo foods - only healthier.
An air fryer can be a key player in making some of Buffalo's best, most iconic dishes. Keep scrolling for some easy meals you could whip up in your air fryer tonight.
Popular Buffalo Dishes You Need To Make In An Air Fryer
You can make these classic Buffalo foods quickly and easily in your air fryer.
10 Easy, Make-Ahead Tailgate Recipes For Bills Games
Here are some easy, make-ahead recipes to bring your tailgate party to a new level.
Why You Should Never Wear White In Buffalo, New York
Never, ever wear white in Buffalo. Here's why.