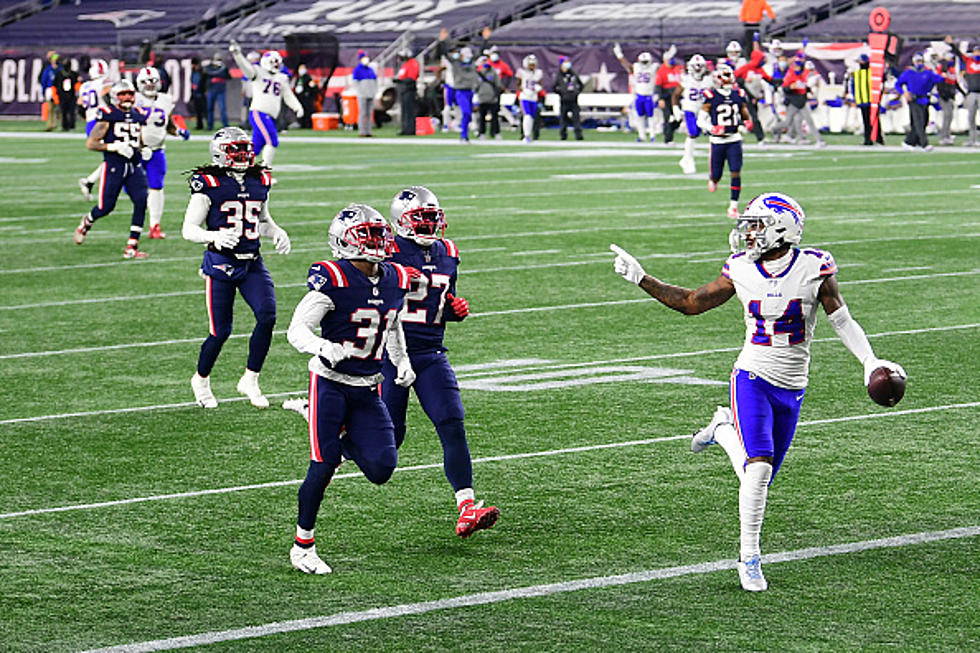 Buffalo Bills Fans Are Not Happy With ESPN Morning Show
Getty Images
The NFL regular season is almost here. It kicks off tomorrow night when the Dallas Cowboys visit the Tampa Bay Buccaneers.
The Buffalo Bills kick off their 2021 regular season campaign when they host the Pittsburgh Steelers on Sunday at 1 pm at Highmark Stadium in Orchard Park.
Many outside of Western New York are picking the Bills to make the AFC Championship game, reach the Super Bowl, or even win the Super Bowl. It's truly the first time in 30 years that the Bills have been a Super Bowl favorite going into a regular season and it feels awesome for many in Buffalo and Western New York.
However, you may have caught this on social media yesterday.
ESPN's national morning show 'First Take,' which airs every weekday from 10 am to noon features talk show personalities Stephen A. Smith and Max Kellerman, who discuss all things professional and collegiate sports.
The discussion of NFL team predictions was at hand and believe it or not, Smith predicted that the New England Patriots, not the Buffalo Bills, would have a better record and win the AFC East division.
Yes Bills fans, really.
...but wait, there's more!
In the list of top five Super Bowl favorites, Smith doubled down on New England as one of those teams, and the Bills were nowhere to be found, even though they return practically every starter on offense and defense from a year ago, with the same exact coaching staff...
Look, I get it, if everyone has the same opinion it can get boring and stale -- and that goes with nearly everything in life, not just football...but even for this, that's a bit much. New England has completely revamped their team on offense and defense and will start a rookie quarterback in a division with a team that went 13-3 a year before with an MVP favorite as their quarterback.
Not to mention the division also has the Miami Dolphins, who barely missed the postseason last year and has a very talented defense returning. They're also a favorite to make the playoffs.
New England is apparently a Super Bowl favorite, though...
Check Out The 11 Most Underrated Bills Offensive Players In The Past 30 Years
The Buffalo Bills have has some amazing players over the years. We all know the superstars so we wanted to put the role players in the spotlight with this list.
TACKLE THESE: Check Out the Best Uniforms In Each NFL Team's History
PEEK INSIDE: Derek Jeter is Selling His Stunning Hudson Valley Lakeside Castle For Discounted Price
15 Iconic Retail Stores That Don't Exist Anymore (But We Totally Miss Shopping At)