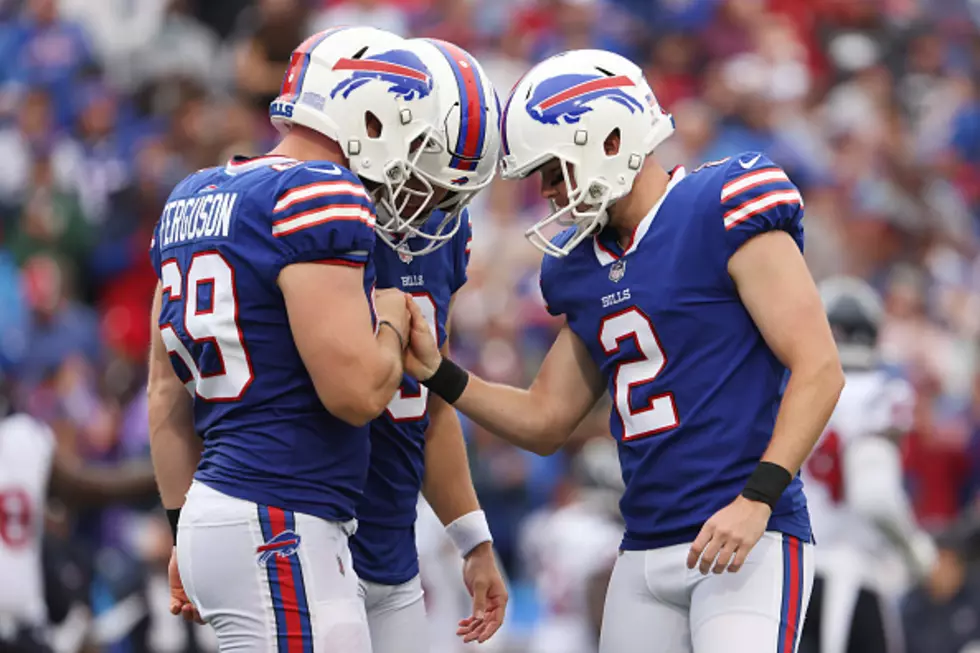 Buffalo Bills Player Criticizes Star Running Back
Getty Images
The Buffalo Bills are in their off-season, as they will try and finally get over the hump and make it to the Super Bowl next season. This after the second straight defeat in the AFC Divisional round.
This year's Super Bowl is next Sunday, between the Philadelphia Eagles and the Kansas City Chiefs, but before that game can be played, we have to get through Pro Bowl weekend.
The Pro Bowl games have been going on since Thursday and there was a radical change to the Pro Bowl format this year.
Instead of an actual game, the players participated in a skills challenge, which concluded with a dodgeball game. Before that, there were games like a water balloon toss. Today at 3 pm, there will be a flag football game on a 50-yard field.
Las Vegas is the host city for the Pro Bowl games, but the Las Vegas Raiders running back isn't exactly enamored with this year's festivities.
Josh Jacbobs said that the Pro Bowl games are "stupid."
Bills long-snapper Reid Ferguson criticized Jacobs on Twitter, saying that if he thinks the new Pro Bowl format is so stupid, he should not have collected the money and skipped it altogether.
There's been some mixed reception for the new format but most fans agree it's better than an actual game, where neither team did any tackling. Last year's game was so bad, the league immediately announced that spring they would replace the actual game with this new format.
Do you agree with Jacobs? Do you support what Ferguson said?
Top 10 Running Back In Buffalo Bills History
As we get ready for another season of Buffalo Bills football, check out the Top 10 running backis in Bills history.
Top 10 Receivers In Buffalo Bills History
The Bills have had some amazing wideouts. Here are the Top 10 based on reception yards in Bills history.
17 Recipes They Have To Put In The Bills New Cookbook