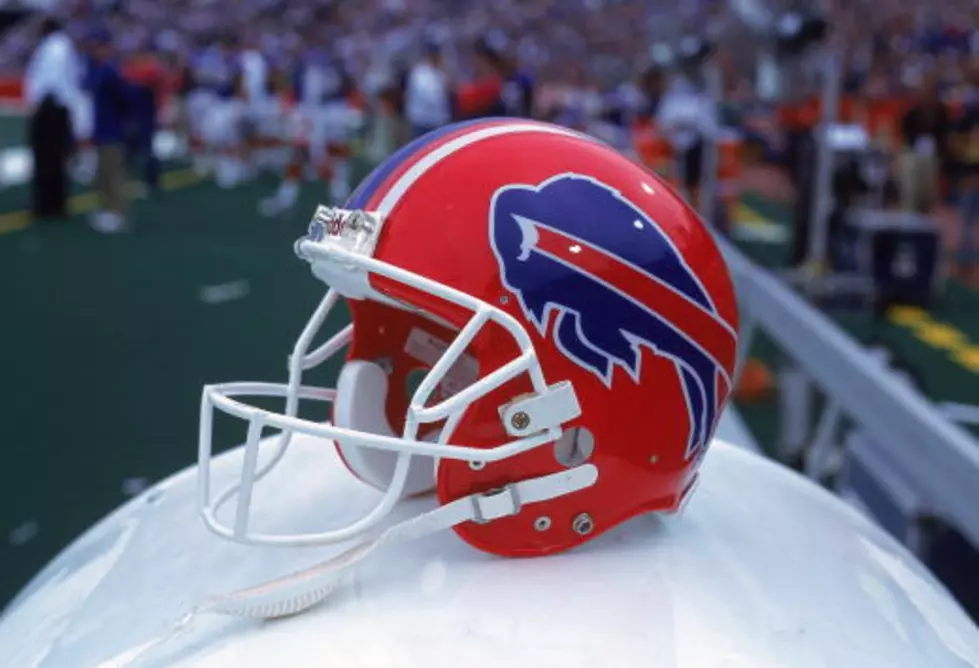 Will The Buffalo Bills Make Important Uniform Announcement Soon?
Getty Images
We're roughly 100 days away from the start of the 2022 NFL regular season, which kicks off Thursday, September 8th between the Buffalo Bills and the Los Angeles Rams.
It will be the first time the Bills have ever played on the now traditional Thursday night opening timeslot.
Most of the roster is set, outside of the training camp cuts which will happen in August; but it's clear that Bills Mafia is ready for another great season...one that has the Bills has the Super Bowl favorites heading in.
However, one aspect of the off-season that many fans may have put on the backburner (simply forgot) is still something that could happen this summer. I sure hope so, anyway.
If you remember back in June of 2021, the NFL announced to all 32 teams that they would finally be allowed to use alternate helmets starting in 2022.
The move allows teams to use two helmets, instead of just one. Yes, before this season, teams could only use one helmet, unless given special exemption by the NFL. So even then, they weren't used often. Even with color rush jerseys, teams wore the same helmets, as safety and player use (fitting) was a league concern.
The new rule will allow teams to use alternate helmets and uniforms, as long as they had it filed and approved before this year.
The Tampa Bay Buccaneers announced recently they would bring back their famous "creamsicle" jerseys with the smiling Buccaneer logo. Seattle Seahawks fans are hoping the original silver helmet and traditional blue and green uniforms come back as well.
What about the Buffalo Bills bringing back the red helmets from the late 80s and 90s decade? The red, white and blue jerseys made famous by the Super Bowl teams?
The Bills teased as much on Instagram last summer.
We do not know if the Bills filed in time with the NFL to wear the red helmets and alternate uniforms for the 2022 season. They have not announced anything as of yet, but there is still time in June and July.
I would be shocked if the Bills didn't bring back the red helmets and throwback uniforms either this season or in 2023. Fans want them and they would sell merchandise like crazy. Yes, many of us still have '90s and even '80s Bills jerseys, but none that are the official ones with names such as "Allen", "Diggs", "Milano", "White", "Knox", "Poyer", etc.
Let's make it happen, Bills.
Bills Mafia's Wishlist For The New Buffalo Stadium
The Bills are building a new stadium and here is a wishlist from Bills Mafia.
22 Famous Buffalo Sports Phrases Every Die-Hard Bills and Sabres Fan Knows
Being a sports fan in Buffalo is sometimes like knowing a different language. Here are 22 of our favorite Buffalo sports phrases you already know if you're a huge fan! And if you're new here, here's how to catch up.
TACKLE THESE: Check Out the Best Uniforms In Each NFL Team's History