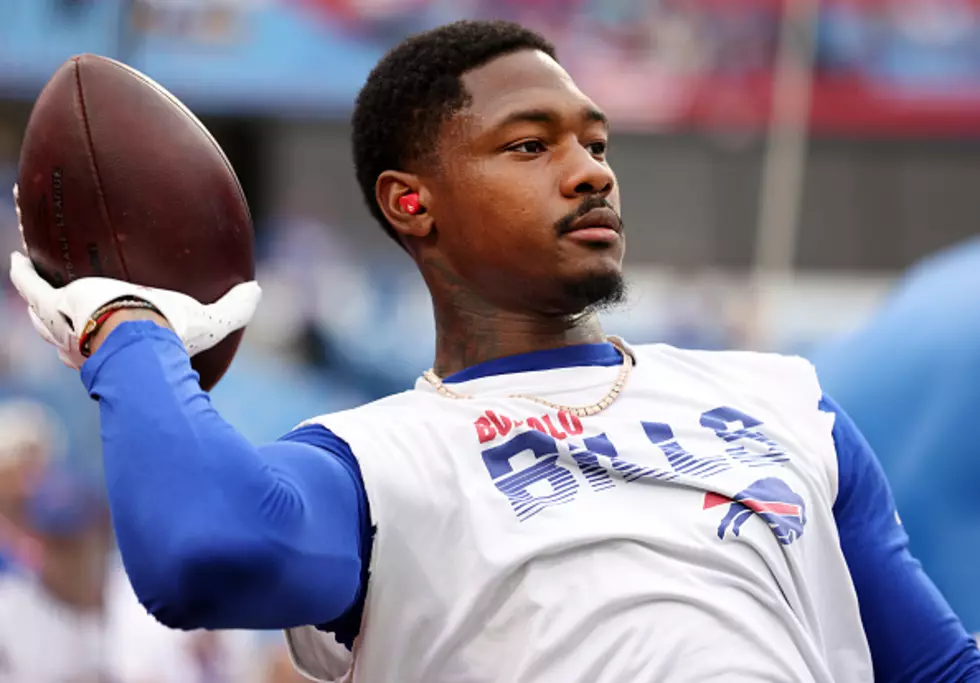 Stefon Diggs Wants to Bring Back The '90s Buffalo Bills Uniforms
Getty Images
When I was growing up in Western New York, the Buffalo Sabres colors were the black and red. They were (and still are) popular with those in their 20's and 30's, since those people such as I were kids when they wore those uniforms.
There a section of Sabres fans in Buffalo who don't like the black and red and want the blue and gold to stay forever (the actual blue and gold, not the Navy blue).
The Buffalo Bills have their own jersey and helmet history. Many fans hate the ones they wore from 2002-2010, which almost looked like a Madden Create a Team uniform.
Most Bills fans agree that anything else the Bills have worn since the 1960s have been good to tremendous. Many fans LOVE the late '80s through the '90s red helmets with blue jerseys the Super Bowl teams of Jim Kelly, Thurman Thomas, Andre Reed and Bruce Smith made famous.
The Bills last season in those jerseys was 2001 and they have not worn them since, even though the standing buffalo helmet has been worn quite a few times since then.
However, that might change in the very near future.
The NFL changed its helmet rule for 2022 and beyond. Before, teams could only wear one helmet, but now, they can wear more than one helmet as long as they tell the league well in advance.
This means the Bills could soon wear their '90s red helmets once again, at least as an alternate. Wide receiver Stefon Diggs would welcome the red helmets back with open arms.
There's little doubt in my mind the Bills will bring these jerseys and helmets back. It will at least be an alternate they will wear once or twice per season.
We will just have to see if that will be this season or next. Teams have to let the league know well in advance, so it depends when the Bills submitted their intentions.
I cannot wait to see Diggs and Josh Allen in those red helmets.
16 Buffalo Bills With Some Of The Best And Worst Nicknames
15 Things You Should Never Do at a Bills Home Game
Things that are a no-no to do at a Buffalo Bills home game.
TACKLE THESE: Check Out the Best Uniforms In Each NFL Team's History