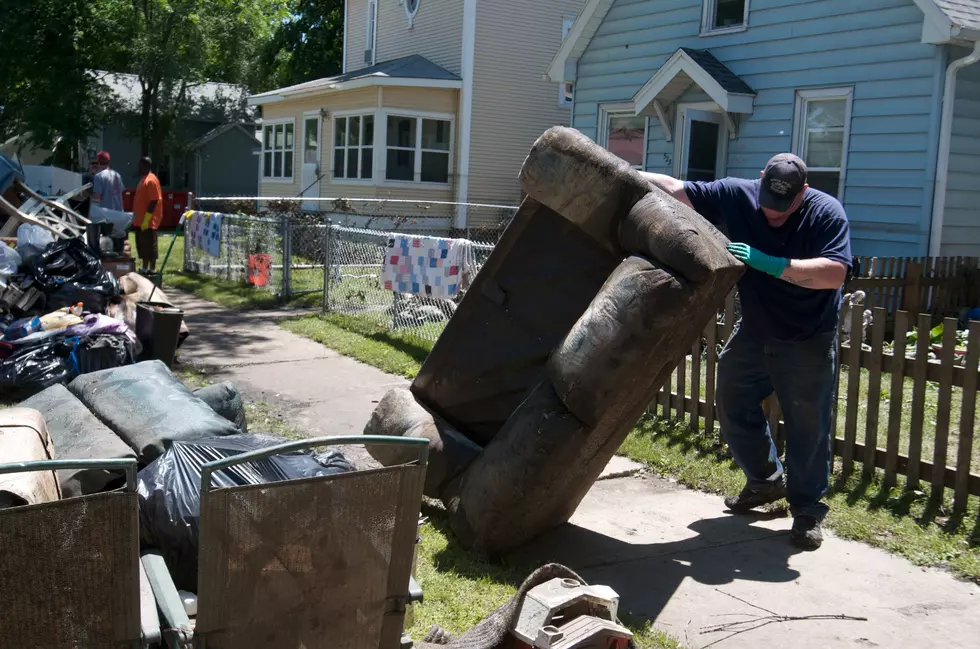 City Of Buffalo Will Pick Up Bulk Trash In These Neighborhoods Soon
Getty Images
The City of Buffalo will be picking up bulk trash in these four neighborhoods over the next few weeks. Currently, Delaware District residents that bulk trash collection will take place every day this week, through Saturday, June 11. Residents should place all bulk trash items at the curb now so they don't miss pick-up day.
Buffalo Residents are asked to follow all bulk trash guidelines:
1. Curbside bulk trash piles cannot not exceed 12 ft. long, 3 ft. wide and 3 ft. high.
2. Electronic trash, such as televisions and computers, as well as construction debris and tires, are banned from bulk trash.
You can drop off your electronic waste at the City's Engineering Garage located, which is located at 1120 Seneca Street. It's open Monday through Friday, from 8 am to 3 pm, and every first Saturday of the month, from 8 am to 2 pm. If you are a senior citizen or disabled, you can make special arrangements for pick up.
3. Follow all posted parking regulations to make sure trash collection equipment has access to the curbside piles.
Remaining Buffalo Bulk Trash Pick-Up Schedule For Spring/Summer 2022
1. North District – Week of June 12
2. University District – Week of June 26
Is It Illegal To Throw Away Your Old Electronics In New York State?
If you've been doing spring cleaning and refreshing around your home, you may have some old electronics you need to get rid of. If you're throwing out items like old television, laptops, phones, or VCRs, can you legally just put them out with your regular trash in New York State?
In New York State, you are required to properly dispose of your electronic waste, not just put out with your regular garbage,
NYS consumers are required to recycle many electronic waste items, such as computers, computer peripherals, televisions, small scale servers, and small electronic equipment, etc., in an environmentally responsible manner.
Under the NYS Electronic Equipment Recycling and Reuse Act, manufacturers are required to provide;
Free and convenient recycling of electronic waste to most consumers in the state.
You can get the full list and more information on how to recycle electronics here.
9 New York State Counties With The Most Hate Crimes
The 10 Most Dangerous and Violent Cities in New York State [List]
These 11 New York State Counties Have Most Registered Sex Offenders