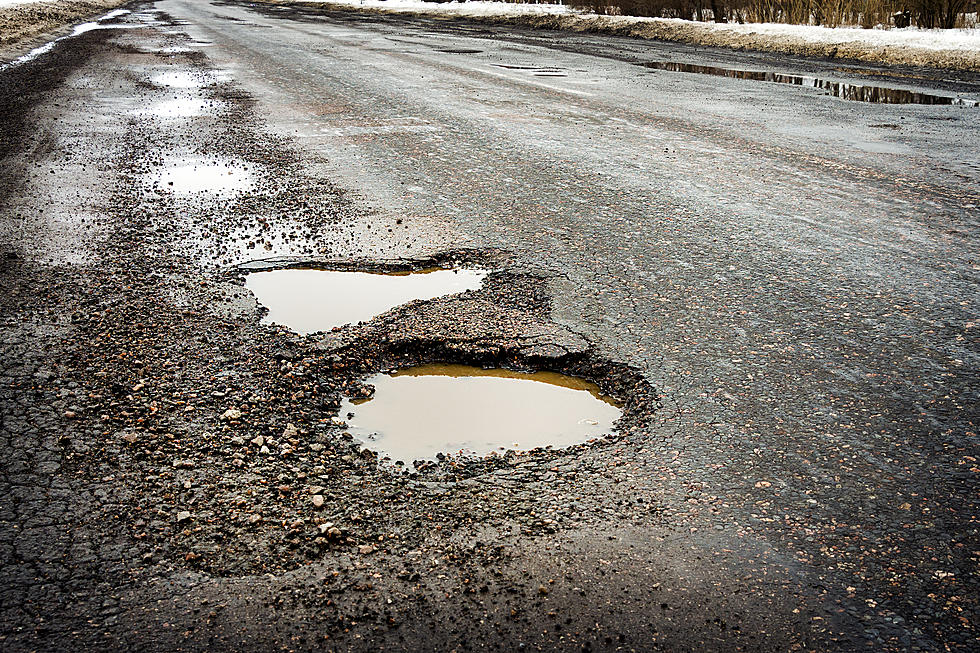 Get Ready For Major Traffic Disruptions On These Buffalo Streets
Getty Images
The City of Buffalo announced that the paving of many roads is underway, which is great news since the pothole are a'plenty. You probably have seen or will soon see the Department of Public Works, Parks & Streets employees working on roads around the city. Just keep in mind, that may mean some streets will have limited access or be closed for a period of time. The City is also working to complete the Americans with Disabilities Act-compliant sidewalk ramps.
These Are Some Of The Major Repaving And Sidewalk Projects In The City of Buffalo:
Delaware Avenue (North Street to Forest Avenue):
ADA sidewalk ramp updates, as well as milling and paving of all four traffic lanes. The street will be down to two lanes during the duration of the project. The project is expected to finish in the summer of 2022.
Bailey Avenue (between Elk and Clinton streets):
Pavement milling is finished. Paving operations are expected to start this month after the full-depth repair is complete. Crews may begin work at 4 am to minimize disruptions to traffic. Two-way traffic will be in effect until the project is complete.
Dingens Street (Bailey Avenue to James E. Casey Drive):
Repaving has been finished. Crews will work to put striping down.
East Delavan (Humboldt Parkway to Fillmore Avenue):
Utility work is ongoing, while pavement milling is complete.
Suffolk Ave (Langfield Street to Kensington Avenue):
The Suffolk Avenue project will include a portion in front of Frederick Law Olmsted School at Kensington. It will begin
in late June after students are dismissed for the summer. The project is expected to be finished by the start of 2022-23 school year. Crews will complete ADA ramp reconstruction, milling, and paving.
8 of the Most Expensive Cars
12 Car Brands That May Be Difficult To Insure In New York
Here Are The 20 Towns In Erie County That Won't Allow Marijuana