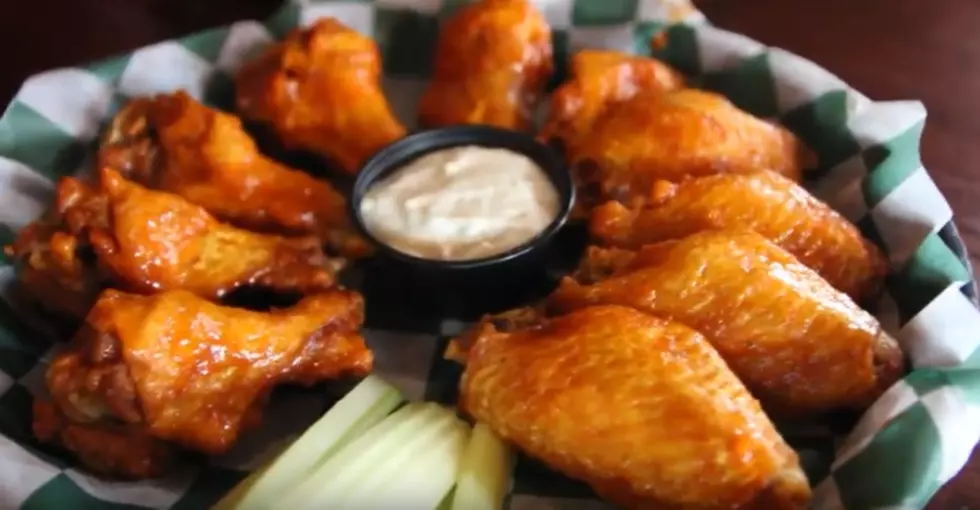 Buffalo Ranked Third-Best Food City In The World by National Geographic
Credit: Visit Buffalo-Niagara YouTube
This is something!
Enter your number to get our free mobile app
According to WIVB, National Geographic ranked Buffalo the third-best food city in the world! The list is in the "top 10 cities to eat in."
Here is the top 5, courtesy of WIVB:
Louisville, Kentucky – Hot Brown, an open-faced turkey sandwich with cream sauce on Texas toast.
Chennai, India — India's equivalent to Buffalo's chicken wings.
Buffalo, N.Y. — Chicken wings, inspired by Anchor Bar's original wings.
Ho Chi Minh City, Vietnam — Banh Mi, a bread sandwich served on French baguettes.
Lyon, France — Lyonnaise potatoes, along with many other French delicacies
Wings, Buffalo-style pizza, beef on weck, sponge candy, Sahlen's Hot Dogs, I mean of course, right!?
I'm sure Bar-Bill wings help with this reputation!
Famous People Who Are Bills Fans