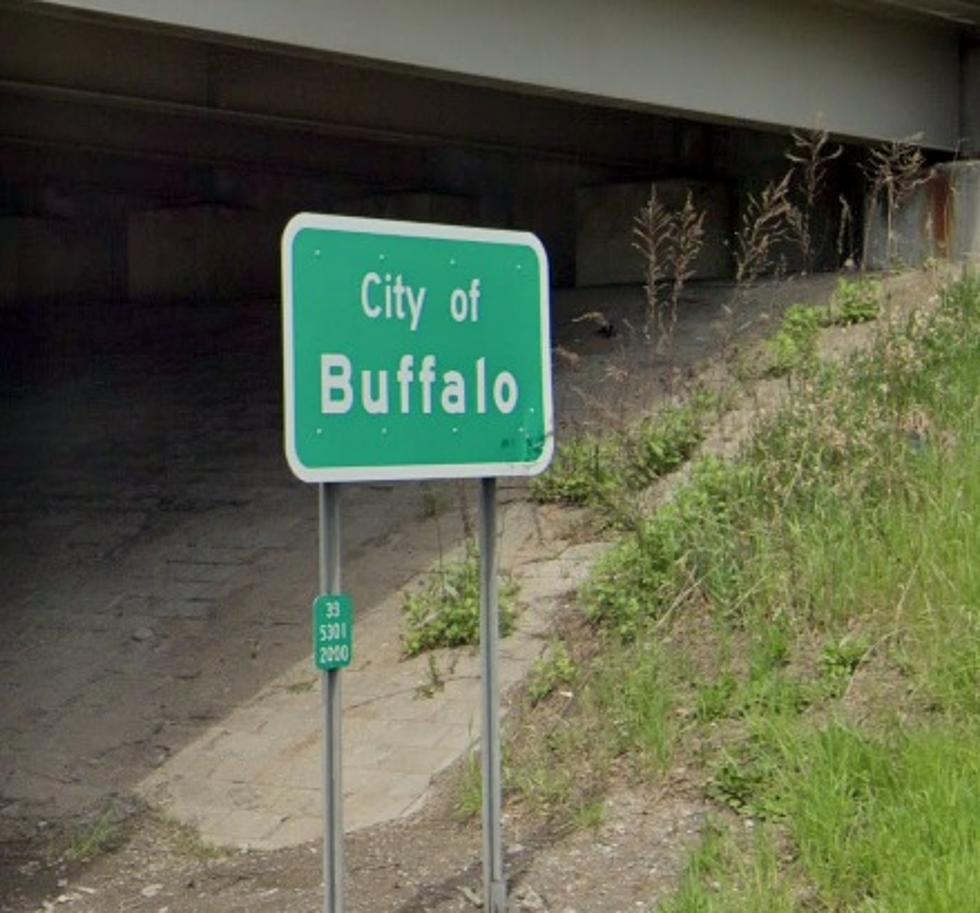 6 Sayings That Only People in Buffalo Would Use
(Google Streetview)
We talk a certain way here in Western New York.  Now, if you've lived here for any period of time, you might not recognize it...until someone else points it out.
There are certain things that just define us as Western New Yorkers.  Our love for wings, or our frustration that it's still snowing in April tend to stand out. Certain landmarks that everyone knows, or people that said very specific things.
These are all things that make us stand out.  And when we talk about these things it's like a bond that we all share.  So if you had to put all those things together into one sentence and make the "Most Buffalo" sentence, what would you say?
We asked on facebook, and you all responded with some really great stuff.
So let's translate some of these for the people who may have just moved here, or aren't from here at all...
"Just sit back and drink a 6 pack"
The actual quote from Jimmy Griffin (former Mayor of Buffalo) came from the Blizzard of '85.  A lot of people were starting to get worried about some of the snow that was coming and Griffin's response was ""Stay inside, grab a six-pack, and watch a good football game,"
"There's an accident by the blue water tower"
Two of our biggest highways in WNY are the 190 and the 290.  There is a big blue water tower right there and anytime there's an accident close to that area, they use the landmark to tell people where the accident is.
"I love the smell of Cheerios in the morning"
In the 1979 movie "Apocalypse Now," there is a famous quote that says "I love the smell of Napalm in the morning."  The General Mills factory is here in Buffalo at the end of Ganson Street.  When they're making cereal, we can smell it. So obviously if we were going to make that a Buffalo quote, we would change napalm to Cheerios.
"There's nowhere I'd rather be than right here, right now"
The great Marv Levy made this a mantra while coaching the Buffalo Bills in the 90s.  It's something that a lot of Bills fans, and a lot of Buffalonians have in turn made their own mantra and it just screams Buffalo.
"Let's go down to the Broadway Market and get a butter lamb and pierogies"
Butter Lambs are literally just butter in the shape of a lamb.  Pierogi are pieces of pasta that are filled with potato or cheese.  They're both Polish traditions that we enjoy around Easter (well...pierogi is popular all the time.  The butter lamb is more of an Easter thing).
"There's Always Next Year"
After years and years of never winning a single championship in our city, it's how we all make each other feel better after a loss.
The Most Buffalo Sentence Ever
29 Things That Make Buffalonians Happy
What Makes Buffalonians Happy
25 Ways To Annoy A Western New Yorker In 5 Words Or Less
13 Things Every Person From Buffalo Should Do At Least Once
There are so many things to do in Western New York, but here are 13 things that every person from Buffalo should do at least once in their life.
Here Is What Western New Yorkers Think The Official Drink Of The 716 Should Be
Buffalo is known for wings and snow. But if we were to have an official drink what would it be? Here is what you voted for.