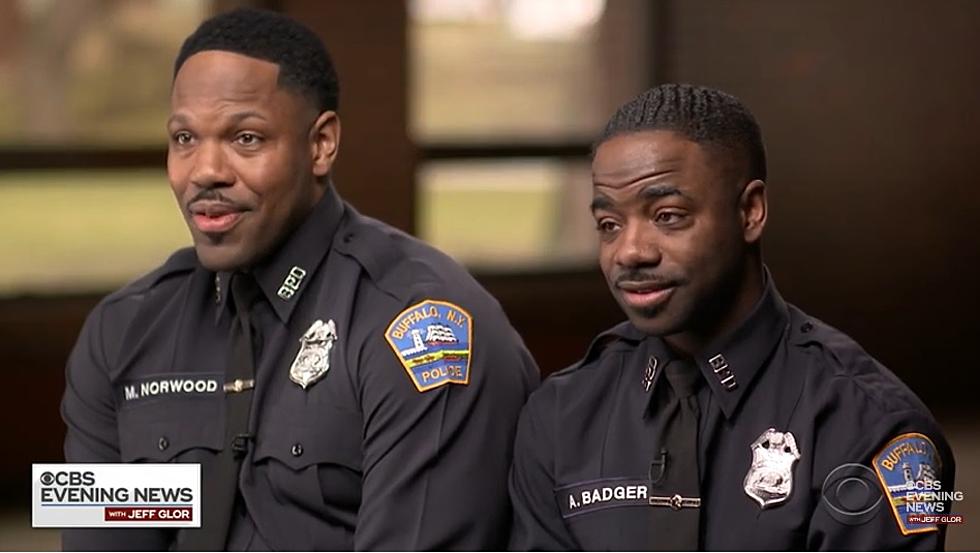 Buffalo's Singing Cops Will Be On People's Choice Awards
Youtube
There's a good chance you've seen Buffalo's singing cops just about everywhere and this weekend, you could see them on the People's Choice Awards.
They've been on the Ellen Degeneres show, they've signed a deal for their own sitcom, they were even part of the WYRK Buffalo 12 Days of Christmas last year.  This weekend, they will be honored for bringing their community together through their songs.
Their names are Officers Michael Norwood, Jr. and Armonde 'Moe' Badger and they've been trying to reach out to the community to spread the message of their youth program C.O.P.S.S. (Children Overcoming Police Stereotypes Through Sports).
According to their website, "The intent is to work hand in hand with the community in developing our children into well-rounded student-athletes that will make their parents proud as well as foster a relationship with the youth and the Buffalo Police Department. It is our goal to not only break down the barrier that stands between those who protect and those being protected. Essentially, if we start with our youth, we can have a lasting impact on their progression into adulthood."
The thing that is unique about the People's Choice awards is that they aren't handed out after voting by an organization, or by high ranking executives in a company.  They are voted on by real people.
Look for the two officers to be honored this weekend at the People's Choice Awards on Sunday Sunday November 15, 2020 at 9 p.m.
The Best Places To Live In Western New York