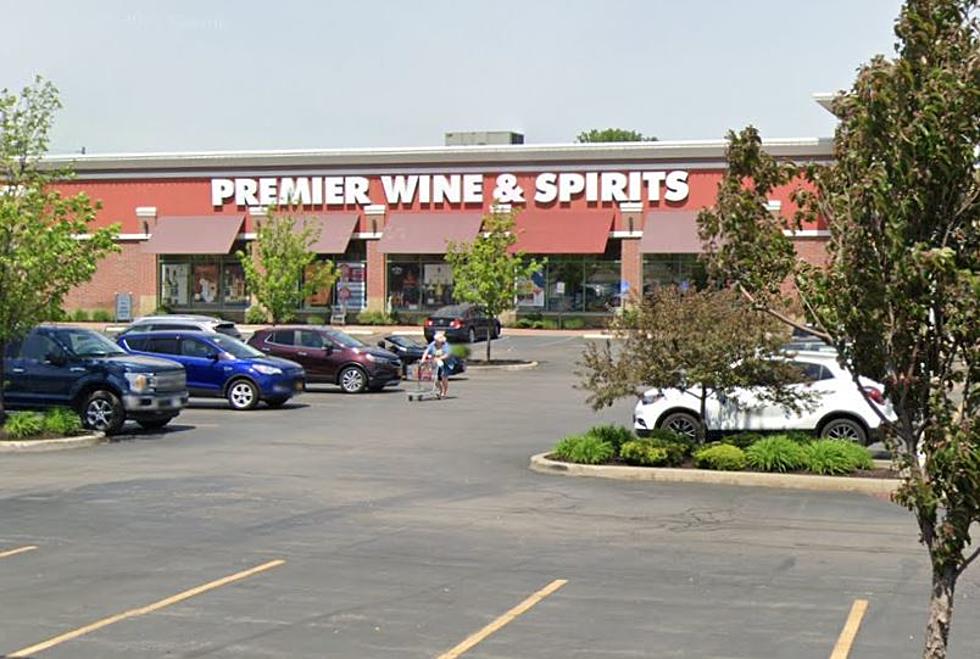 New York Business Pulls All Russian Products After Ukraine Invasion
Photo Credit: Google Maps
One local business is showing support for the Ukrainian people by pulling all Russian products from their shelves after Russia invaded Ukraine.
Drive Home With Dave Fields Every Afternoon from 3-7pm on 106.5 WYRK
Premier Group announced the move on their Facebook page. In the post, Premier Group Wine and Spirits called the invasion unethical and immoral and have pulled all Russian products from their stores.

Premier Group is not the only American business to show support for the Ukrainian people by boycotting Russian products. The Governor of Texas Greg Abbott also called for all Texan businesses to pull Russian products from their shelves.
NATO along with a majority of countries across the world issued finical restrictions on Russia after the country invaded Ukraine on Friday. The Russian ruble's value has dropped nearly 30% since finical restrictions were imposed in the country.
According to CNN.com, delgations from both sides are set to meet today to discuss an end to the war. Ukrainian Foreign Minister Dmytro Kuleba said that official from the Ukraine would be willing to listen to what Russian officials had to say but where not hopeful of a peaceful resolution.
Ukrainian officials are willing to "listen to what Russia has to say" but will not give in to pressure. "We will tell them what we think of this," he said. "And what we are ready to discuss is how to stop the war and the occupation of our territories. Full stop."
Ukraine's President Volodymyr Zelensky will not part of the delegation that is meeting with Russian officials.
Old Buffalo Stores You Shopped At But Your Kids Have Never Heard Of
Take a trip down memory lane with some of these old stores!
5 places Buffalo Natives used to love shopping at
Buffalo was full of amazing stores we used to love shopping at.
5 Places Every Canadian Needs To Shop At
Now that the international border is open, here are 5 places every Canadian need to shop at.