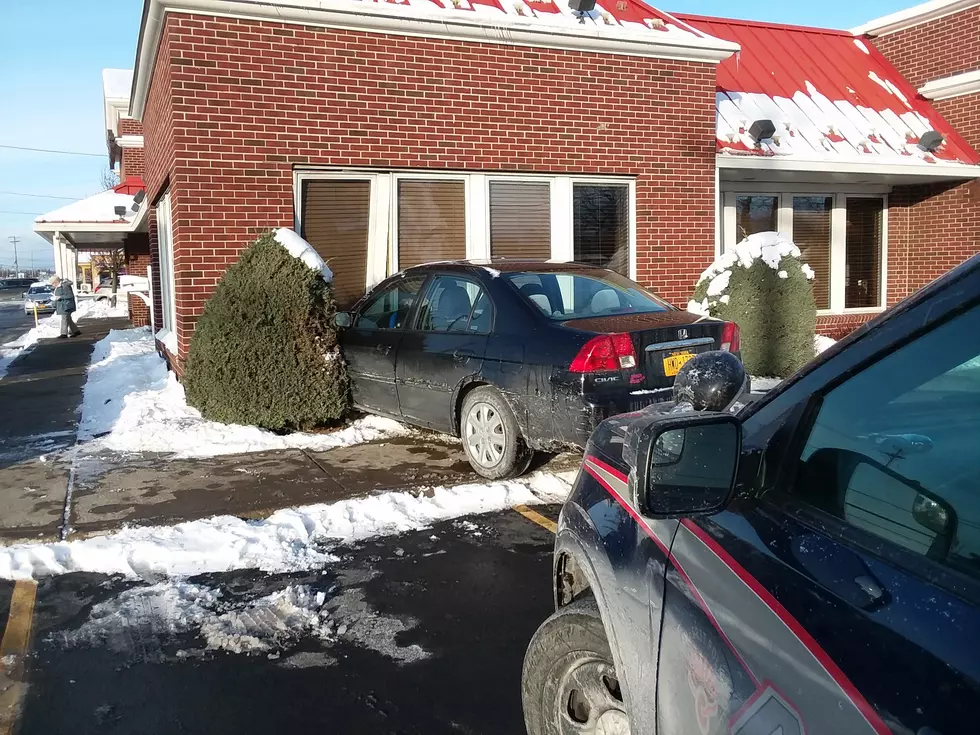 Car Drives Into Bob Evans In Amherst
Dale Mussen photo
There was a string of incidents in the Buffalo area a few years ago where cars drove into the side of houses, storefronts and buildings.  There were a number of them in a very short period of time.  One of those crashes led to the closing of Schwabl's restaurant in West Seneca for months.
On Wednesday, Amherst police responded to a report of a car that drove into the side of the Bob Evans restaurant on Niagara Falls Blvd.  Luckily, nobody was hurt and damage to the building was relatively minor.  At least that's the way it looked to this untrained eye.
It was a much better result than the accident in 2011 just half a mile away at the Cheeburger, Cheeburger restaurant where a van crashed thru the side of that restaurant killing a Lockport couple having a meal with their 12-year old son.  The boy survived with minor injuries.
No word on charges in Wednesday's crash.