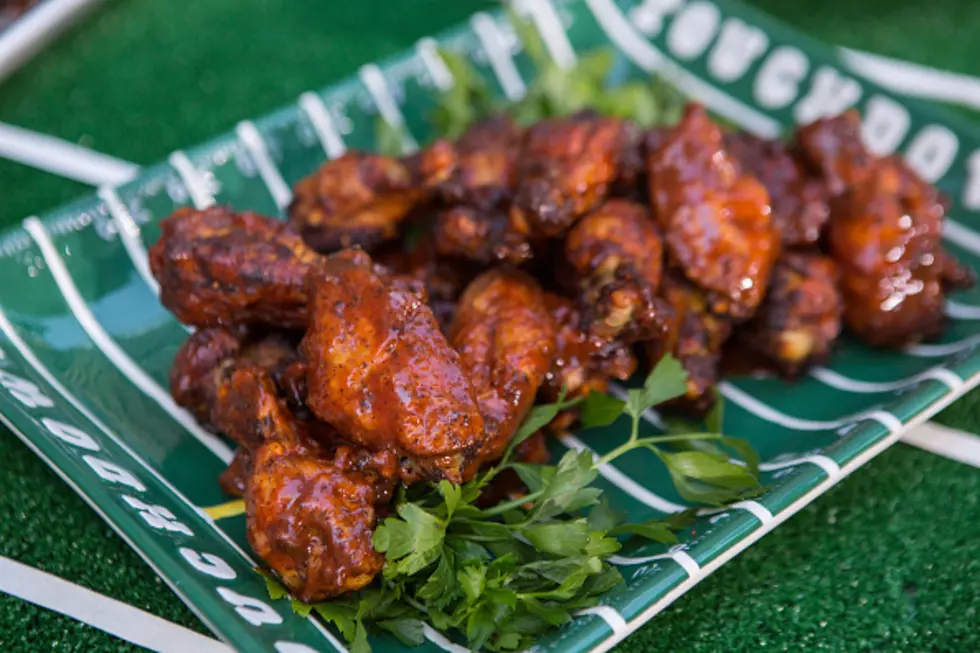 Chicken Wing Prices Dramatically Change Around New York State
NBCU Photo Bank/NBCUniversal via
The 57th Super Bowl is happening on February 12th in Arizona and will feature the Philadelphia Eagles and the Kansas City Chiefs! No matter the team, there is something we can all root for-the food. The food and the commercials. The food, the commercials and the halftime show!
The party you are planning or are going to attend will most likely have chicken wings on the menu. Whether you order them for takeout or eat them at your favorite sports bar, there is some good news about wings this year.
The prices of wings are coming down?? How is this even possible? The price of eggs are the talk of the world as the price has gone through the roof for a dozen is crazy! But CNN reports that wings are not seeing the same increase. In fact, they have gone down in price.
Wing fans will like this: A pound of chicken wings is down 22% from January 2022 because of more supply.
Last year at this time, the retail price for whole chicken wings was $3.38 per pound for the week of Super Bowl LVI, according to the US Department of Agriculture's weekly retail price report.
We can debate where the best place for wings may be. But the good news is that we will be paying less!
The Worst 10 Foods To Order On A First Date
These are the worst 10 foods to order on a first date, according to
Mashed
the food magazine.
11 Best Decisions You Can Make In Buffalo, New York
There are some things you have to do when you are in Buffalo, and here are 15 guaranteed decisions that would serve you well!