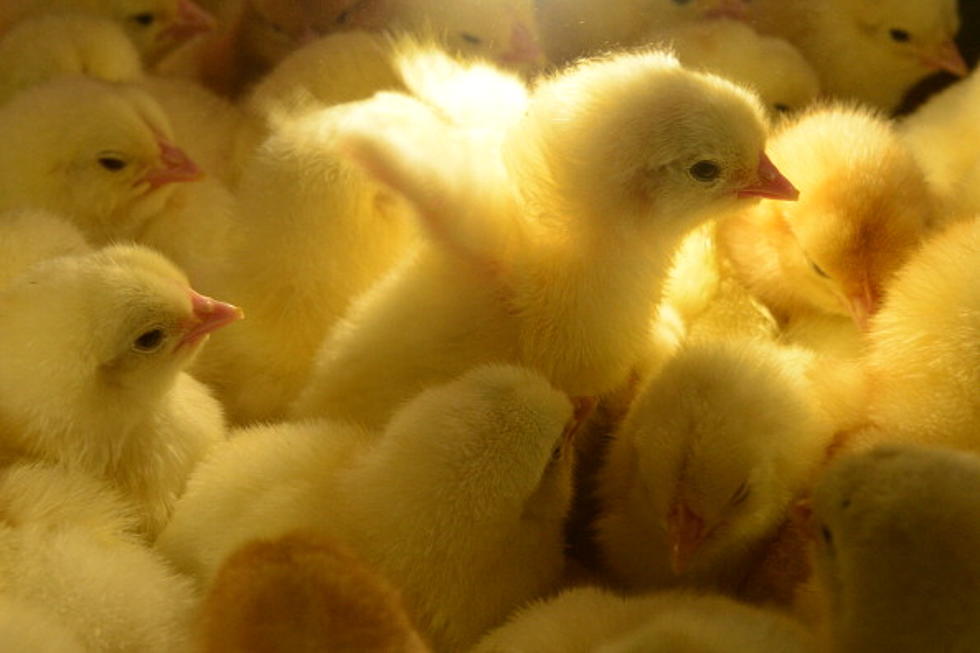 Some Shouldn't Buy Chickens In New York State This Spring
AFP via Getty Images
Easter is just days away and the excitement of spring is in the air! For those who have been feeling the affects of cabin fever, the fresh air and warm days are almost here!
Kids across America are anxiously waiting for the Easter Bunny to arrive so they can dig in to piles and piles of chocolate and jelly beans! But before you get too out of hand and want to help the Easter Bunny out, there is an annual warning that you should be aware of again this year.
Perhaps it is the high price of eggs? Maybe it is more people trying to be self-sustaining? There has been way more talk about people buying chickens this spring. It may be a good idea to save some money on eggs, but, baby chickens are not for everyone and not a good gift idea.
According to at least one report, it is better to leave baby chickens out of the Easter/Passover celebrations.
This probably goes without saying, but a chick isn't a toy. He or she is a living creature and deserves our respect and care. Unless you have a coop and the equipment needed to properly care for domestic fowl (which chickens are) and either have experience caring for backyard chickens or plan to get that experience, then you should not purchase a baby chicken.
If you live in a town that allows for raising chickens or is a designated agriculture area, having a coop full of birds can be a great way to save money and is also a great learning experience for families with kids. There are plenty of responsibilities that you need to manage with chickens and raising chickens is often the first type of agriculture experience a kid can have.
Egg prices seem to be leveling off or even coming down. Perhaps the demand for baby chickens won't be as high this year as was expected. Regardless,a chocolate bunny or bird is a much better option this Easter.
Buy This Upstate New York Blueberry Farm
Farmer And Frenchman Serves up Gourmet Food With a View
Just off Highway 41 South in Henderson County is a vineyard to table winery/restaurant/event space with stunning views.
LOOK: $14 Million Glenwood Springs Log Home, Wedding Venue + Farm
A home for sale in Glenwood Springs has an eight-bedroom log house, a farm, wedding venue, and carries a price tag of $14 million.