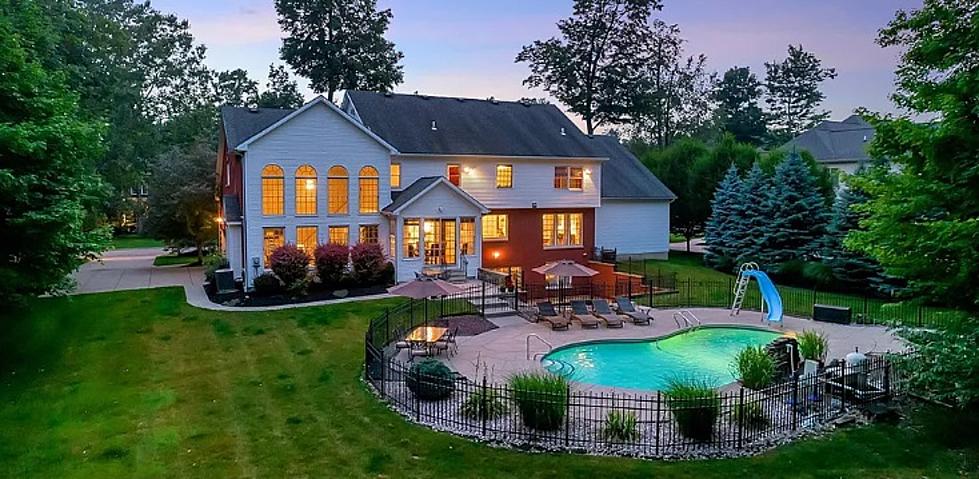 $1.5M Clarence Home Could Be Athlete's Paradise
Credit: Zillow
Looking for a home in Clarence?  Or just want to look at an incredible home in Clarence?  This one could be a paradise.
In the market for a home in Clarence?  This house could be the most beautiful home in all of Western New York.
9725 Cobblestone Drive in Clarence
The house itself is a 4 bedroom, 5 bath home.  It's 5,853 square feet, and it's beautiful.  Just from looking at the pictures, one of the biggest selling points of it, aside from the sheer size and space, is the main living room with it's huge wall of windows.  I'm not sure which thing people would want to stare at more, the beautiful view from those floor to ceiling windows, or the enormous fireplace that is centered in the middle of the room.
The bedrooms and living room aren't the only highlights
Sure, there are 4 beautiful bedrooms and an incredible living room, but the leisure space stands out too.  You'd never want to leave home!
From the pictures, it appears as though there's a full court basketball court in the house.  For now, half the court is being used for basketball.  The other half is holding a golf simulator so you could practice your swing and your shot in the same place.
The in-ground pool looks like the perfect place to hang out and enjoy the incredible Western New York summers.
If that's not enough for you, you could head to the basement to enjoy a game of pool while sipping drinks from the bar.
Want more?
If you'd like to check out more on this house, there are a ton more pictures available.  Just click here to see the full listing.
$1.5M Clarence Home Could Be An Athlete's Paradise
Amazing Home in Alden, New York
This incredible home has a giant movie theater, huge living area and private pond.
Million-Dollar Home for Sale in Clarence Comes With Private Oasis
This home in Clarence just hit the open market and is gorgeous. It includes the nicest kitchen in Western New York and its own huge oasis.