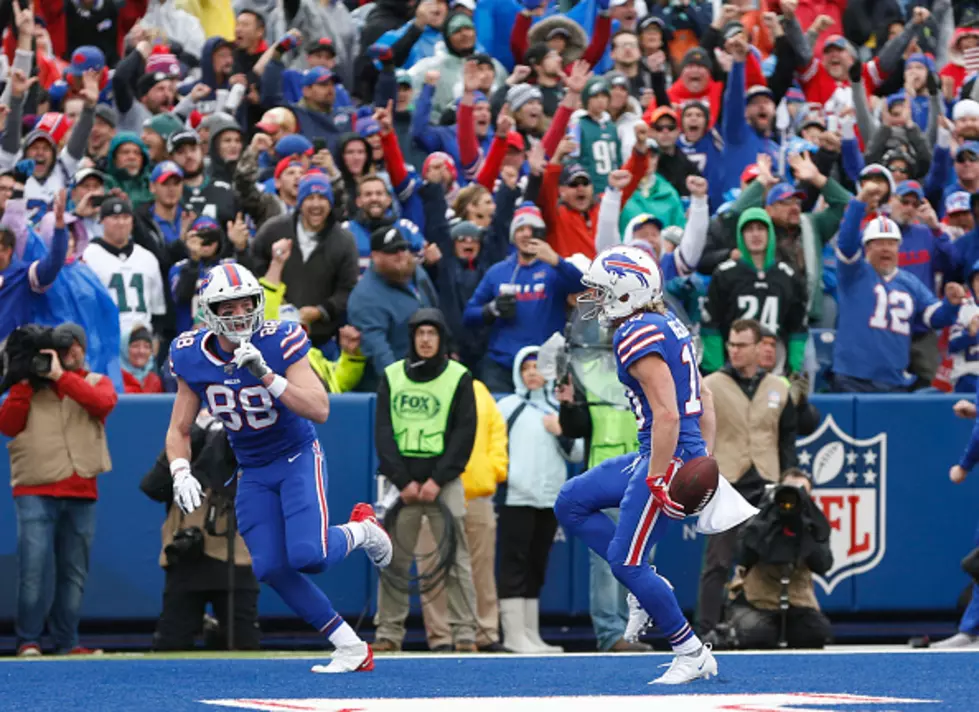 Buffalo Bills Fans Reacting Today to an Old Cole Beasley Tweet
Getty Images
You have probably heard the news by now, but wide receiver Cole Beasley has officially come out of retirement and has signed with his former team, the Buffalo Bills.
Beasley will sign with the practice squad, but he can be elevated for regular season games with the Bills, even starting as soon as this Saturday. We just have to wait and see if that happens or if the Bills decide to not play him until Christmas Eve's game at the Chicago Bears.
Beasley knows the offensive system and according to a report from Louie Del Rio of WIVB, Josh Allen went to the team with the idea of bringing Beasley back and the team and locker room signed off.
However, Beasley has stated on Twitter that he would never re-sign with the Bills.
Bills Mafia bringing back a tweet from September, in which Beasley said that he wasn't going to re-sign with Buffalo.
Beasley also tweeted that he agreed on the sentiment that it's a good thing he wasn't in Buffalo.
Beasley is polarizing because of his Twitter account, there's no denying that. However, there's also no doubting how much his Bills teammates love him.
As far as on-the-field goes, the Bills agree they could use him right now. They have no consistent threat for the middle of the field and it's hurt the Bills passing game in recent weeks. Gabe Davis and Isaiah McKenzie are nice players but they have been non-existent for too many drives down the stretch.
Dawson Knox hasn't yet lived up to the new contract extension and the Bills are a Super Bowl contender. I think Beasley will be activated for game days and see some sort of role, especially on second and third down plays.
22 Famous Buffalo Sports Phrases Every Die-Hard Bills and Sabres Fan Knows
Being a sports fan in Buffalo is sometimes like knowing a different language. Here are 22 of our favorite Buffalo sports phrases you already know if you're a huge fan! And if you're new here, here's how to catch up.
Tom Brady Was Intercepted By These Buffalo Bills [LIST]
Tom Brady officially called it quits. He is a list of every Buffalo Bills player who intercepted him during his Hall of Fame career.
16 Buffalo Bills With Some Of The Best And Worst Nicknames