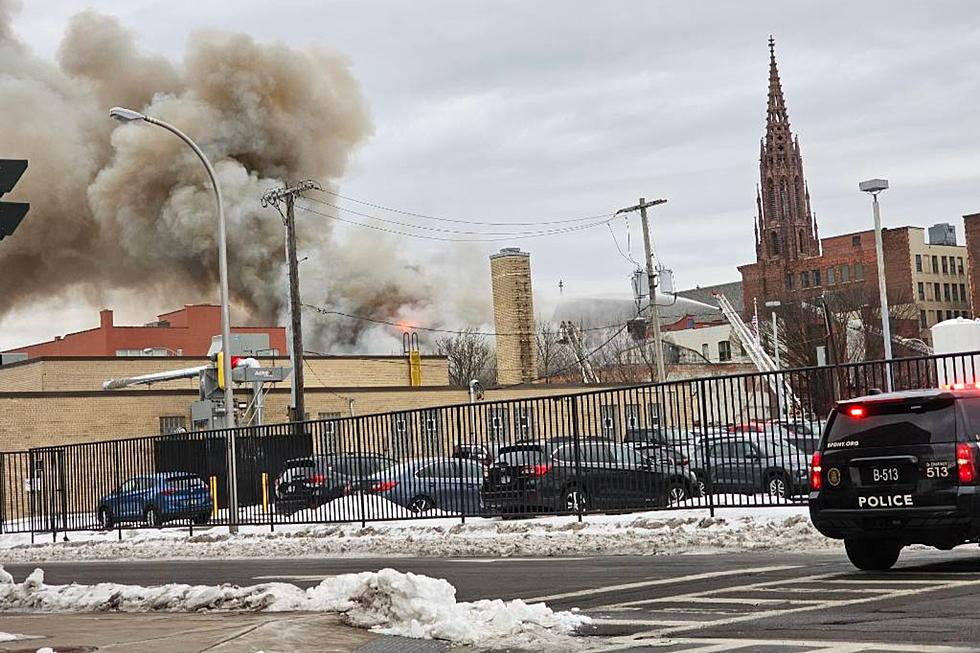 Former Congressman Owned Building at Massive Fire in Buffalo
Pat McMahon/Canva
The life of a 37-year-old firefighter was taken on Wednesday after a major, 4 alarm fire happened on Main Street in downtown Buffalo just around 10 AM. The fire caused an explosion and a collapse at the DC Theatricks building.
Who owned the building that was the site of the big fire in Buffalo, New York today?
Former congressman Chris Jacobs owns the building and apparently, paid $1.3 million for the building. People, though, on social media are making some unfair assumptions about motives at this time.
Jacobs ended his reelection campaign in June of last year.
Massive Fire In Downtown Buffalo
A large structure fire overtakes a four-story building on Main Street in Downtown Buffalo on March 1st,