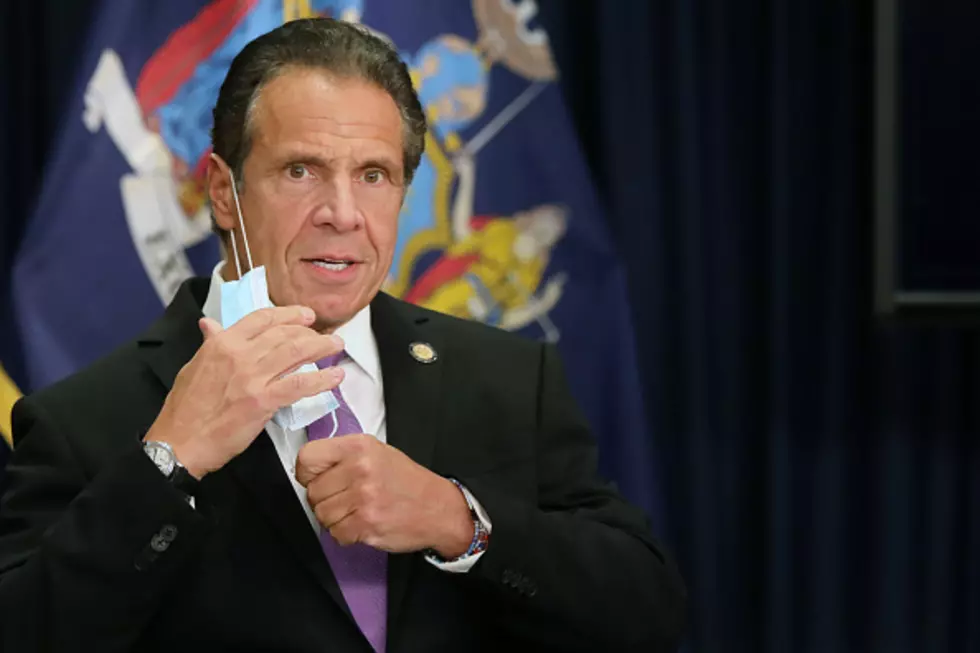 Cuomo: NYS Adopting CDC's New Mask and Social Distancing Guidance For Vaccinated People
Getty Images
If you missed it last week, the CDC made the news around the country after changing their guidelines for unvaccinated people and that led states to change their guidance as well,. However, people were wondering if New York State would follow. We got that answer today.
Governor Andrew Cuomo announced today that effective Wednesday, May 19th, New York State would be adopting the CDC's new guidance for mask wearing and social distancing for vaccinated people.
Masks must still be worn by vaccinated people on public transit, schools and some communal settings. Private venues reserve the right to still require masks. Unvaccinated individuals still will need to wear masks, per Cuomo.
The CDC also recommends that fully vaccinated people do not have to wear a mask in outdoor crowds.
"If you are vaccinated, you are safe," Gov. Cuomo said. "No masks, no social distancing."
There's also a major reopening of New York State happening on Wednesday. Most capacity restrictions will be lifted for restaurants, museums, retail, offices, etc.
The indoor food and beverage curfew will end on May 31st. Outdoor gathering limit will increase to 500 and indoor will increase to 250. Indoor residential gathering will increase to 50 people.
This is all great news and a major sign we are starting to get back to where we were before the pandemic. Obviously, we're not there yet but this news is something man in Western New York have been waiting for.
7 New Laws in New York for 2021
9 Resources of WNYers Financially Impacted by COVID-19
9 Most Visited Grocery Stores, in Buffalo, According to Lyft