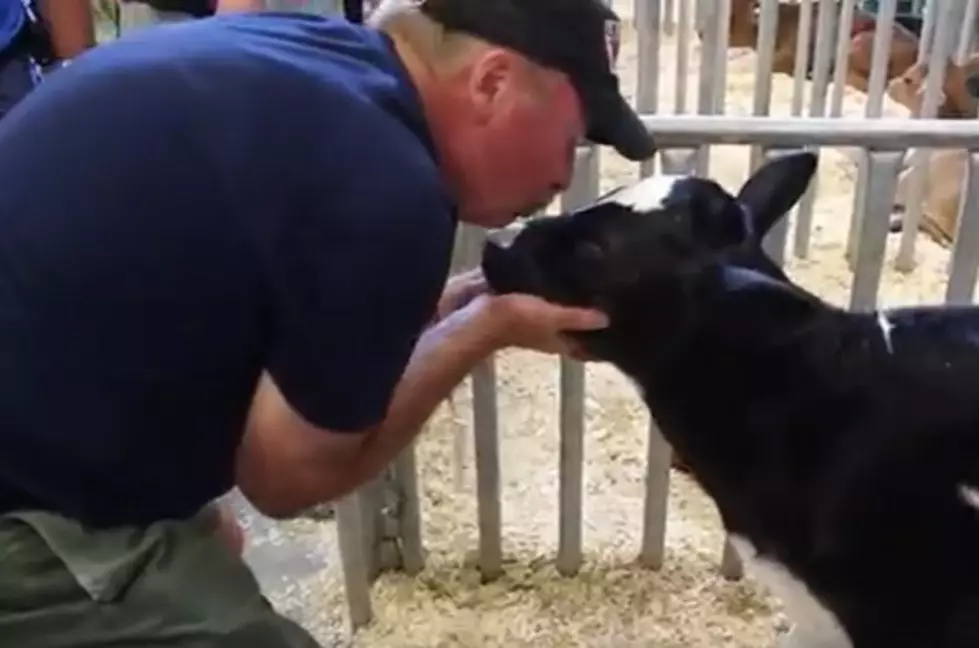 Dale Kisses Dale After Losing His Challenge at the Fair
Youtube
So here it is.  After 12 days at the fair and being wrong far more often than being right - Dale makes good on the deal.  Dale kisses a cow.
In exchange for a donation to St. Jude Children's Research Hospital I would either guess their birth month or their weight.  My chances of guessing their birth month is only 8.33%.  There's nothing outwardly obvious about anyone that would indicate what month they were born in.  Not even their name was an indication.  One woman by the name of April was born in June.  One lady by the name of June was born in March.
And guess somebody's weight?  The guys don't care, but women?  Very touchy subject.  The best thing to do is guess low.  And then what do you do with pregnant women?  The whole thing was a losing proposition, EXCEPT for raising money for St. Jude and that made it all worthwhile.
So here we go....Dale kisses a cow.  But not just any cow.  Dale kisses Dale; the calf born on the first Friday of the fair.  Hey, it's still a cow.