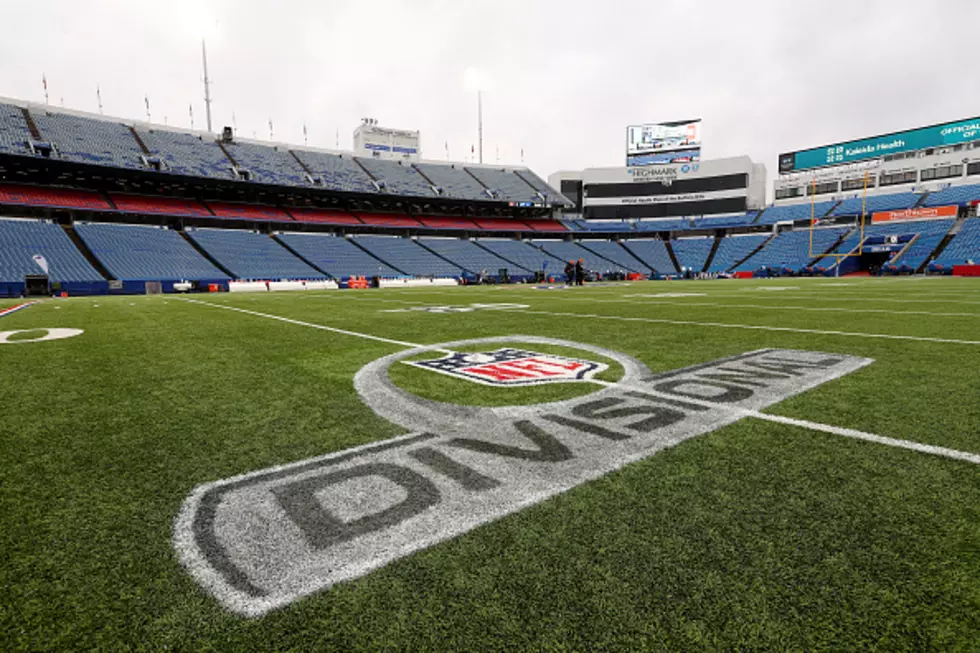 Damar Hamlin is at Today's Buffalo Bills Playoff Game
Getty Images
Today is the day that the Buffalo Bills play the Cincinnati Bengals at Highmark Stadium in the AFC Divisional round. Kickoff is at 3 pm.
It's the first technical game between the two teams since September of 2019 but as we all know, the Bills played the Bengals for two full series back on January 2nd; which was on Monday Night Football.
That game was postponed and ultimately cancelled, after Bills safety Damar Hamlin collapsed at midfield due to cardiac arrest.
After over a week at the University of Cincinnati Medical Center, Hamlin was transferred to Buffalo General Hospital for more testing and then went back home with his family.
Hamlin wasn't at the Wild Card game against the Miami Dolphins last week but is in attendance for today's playoff game against the Bengals.
Hamlin still has a long recovery ahead and there's still no word on his future in football, but it's amazing to see him back at a Bills game, after what happened just three weeks ago.
The emotions will be running high at Highmark Stadium today.
22 Famous Buffalo Sports Phrases Every Die-Hard Bills and Sabres Fan Knows
Being a sports fan in Buffalo is sometimes like knowing a different language. Here are 22 of our favorite Buffalo sports phrases you already know if you're a huge fan! And if you're new here, here's how to catch up.
16 Buffalo Bills With Some Of The Best And Worst Nicknames
15 Things You Should Never Do at a Bills Home Game
Things that are a no-no to do at a Buffalo Bills home game.