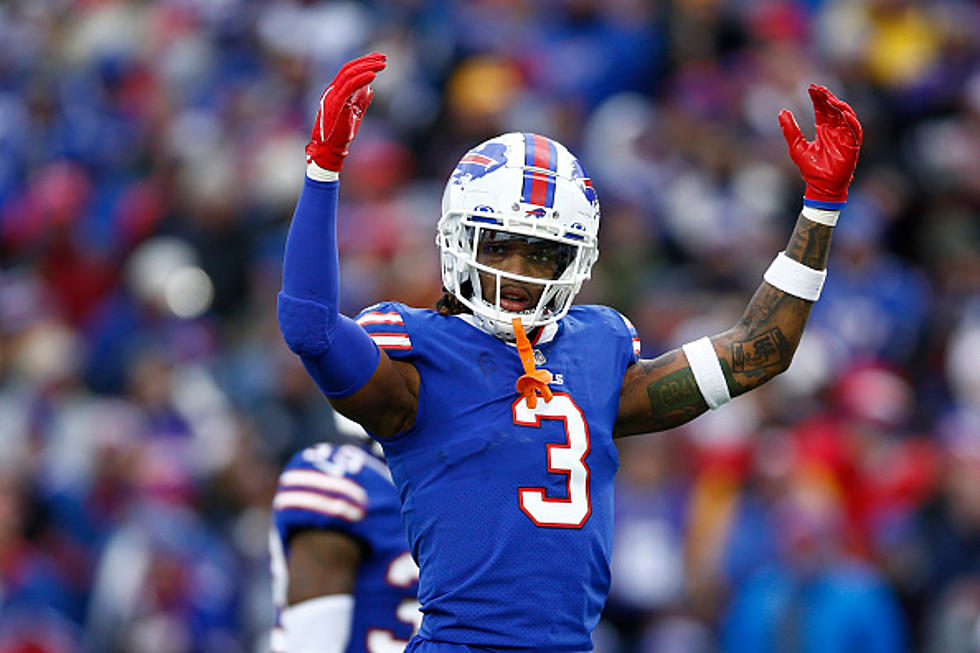 Brandon Beane: Damar Hamlin Cleared to Play
Getty Images
The Buffalo Bills will be on the clock next Thursday night, as they hold the 27th overall pick in the 2023 NFL Draft. That means Buffalo likely won't be picking until 11 pm, which is usually when that pick gets made based on past years.
Bills general manager Brandon Beane spoke with the media on Tuesday morning about this year's draft, but the conversation switched to safety Damar Hamlin.
Hamlin, as we all know, went into cardiac arrest against the Cincinnati Bengals on Monday Night Football in early January. Hamlin's heartbeat was restored on the field and he spent a number of days at the University of Cincinnati Medical Center, before being released. The game was cancelled, as the Bills and Bengals played one less game.
Hamlin's recovery was remarkable but it was unclear whether or not he would be able to resume his football career. On Tuesday, Beane shed light on that and it was extremely good news.
Beane says that Hamlin has since seen three separate specialists and all were in agreement that he is cleared to play. Hamlin is back at One Bills Drive, working with his teammates.
Beane added that "he is cleared."
The Bills soon tweeted it out to make it official.
Hamlin's only three and a half months removed from his cardiac event, but has been cleared to resume full activity. That is absolutely remarkable.
Hamlin started 13 games in 2022, filling in for the injured Micah Hyde. This means the Bills will have both Hamlin and veteran Taylor Rapp, who they signed in free agency; to go with starters Hyde and Jordan Poyer.
6 Buffalo Bills Greats That Didn't Look Right In A Different Uniform
Unfortunately, sometimes your favorite player leaves your team and when you see them it just looks weird. Here are five former Buffalo Bill greats that just look weird wearing a different team's jersey.
16 Buffalo Bills With Some Of The Best And Worst Nicknames
Complete List Of Buffalo Bills Available On Cameo