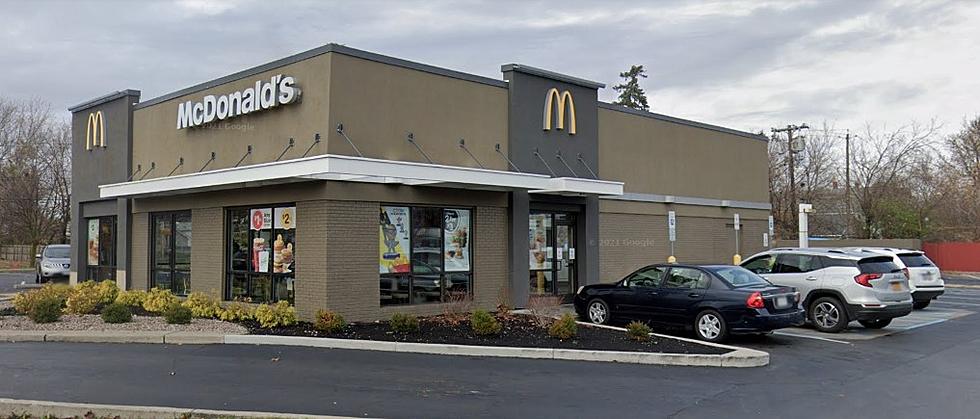 2 People Killed In Deadly Shooting On Genesee Street In Buffalo
Google Maps
There was another deadly shooting in Buffalo over the weekend, which left two people dead and one injured. The fatal incident took place on the night of Saturday, March 5, 2022. It happened around 11:30 pm in the parking at lot McDonald's on the corner of Genesee Street and Bailey Avenue, according to WIVB. Two men, ages 26-year-old and 27-year-old, were killed and another 28-year-old man was injured. One of the deceased was pronounced dead at the scene. The other was taken to Erie County Medical Center, where he died. The other victim who survived was also transported to ECMC, where he is listed in fair condition. Buffalo Police believe the shooting was targeted. If you have any information that can help police find the suspect(s), please contact the BPD confidential tip line at (716) 847-2255.
Here are some anti-gun violence organizations you can get involved in:
- Most Valuable Parents of Buffalo
- Buffalo Peacemakers
- Buffalo SNUG
- Stop the Violence Foundation
5 Potent Weapons You Can Legally Carry for Self Defense in New York
Short of being licensed to carry a concealed firearm, there are several very viable and possibly deadly weapons that New Yorkers are allowed to carry in public for the purpose of self defense.
In fact, there is a misconception surrounding most of the following weapons.
Can A Person Legally Take Ownership Of Your Home In New York?
Worst Places to Visit In New York State
These places might not be the best places to visit, for both a lack of things to do, and for one place, too crowded and chaotic.
Here's How You Can Help Fight To Stop Youth Violence In Buffalo
Power 93.7 WBLK hosted a town hall about preventing youth violence in Buffalo. If you missed Yasmin Young and our special guests, you can listen to the conversations below. We are losing too many young people to violence and the streets. It's spilling over into our schools and has long-term effects on the youth. We asked community leaders, members of anti-violence community groups, and the City to be a part of the discussion.
Our guests for this special program were:
Pastor Giles - Back To Basics Outreach Ministries & Buffalo Peacemakers
Rasheed N.C. Wyatt - University District Councilmember
Daryl "DJ" Scott - Buffalo SNUG
La Shawn Davis, LMSW - City of Buffalo, Youth Counselor
Jackie Croom - Most Valuable Parents of Buffalo
Jihad Green - Buffalo Peacemakers, Speaker, Youtube Influencer
Here are all of the guests' segments:
Pastor Giles
Rasheed N.C. Wyatt
Jihad Green
Daryl "DJ" Scott
La Shawn Davis, LMSW
Jackie Croom