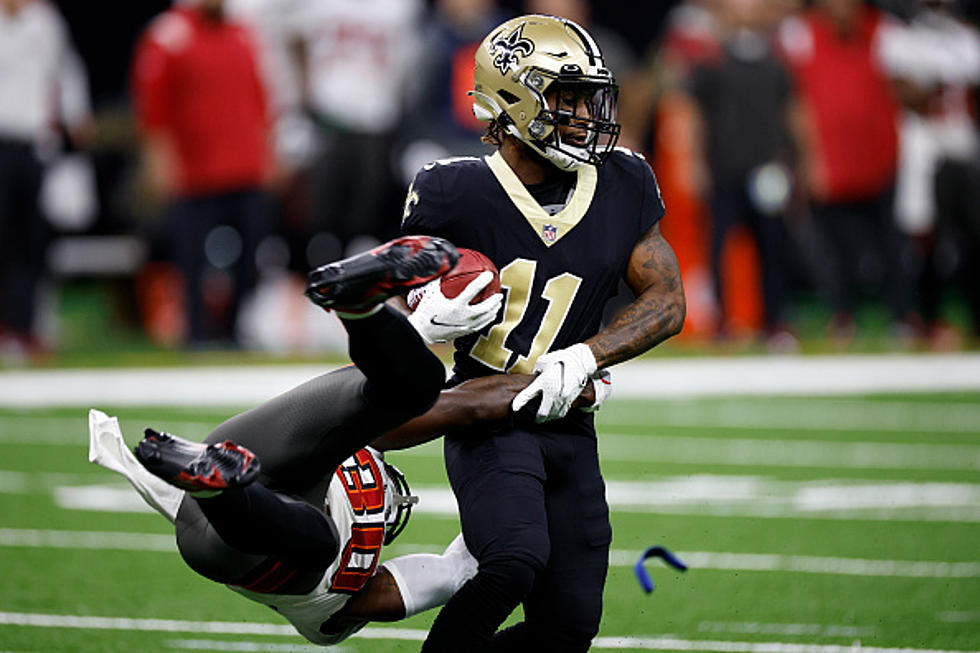 New Bills Player Trying Popular Buffalo Restaurant
Getty Images
The Buffalo Bills have stayed busy in free agency this month, signing multiple players to help them on offense.
The latest signing for Buffalo is former New England Patriots running back Damien Harris, who officially signed his one-year contract with the Bills on Tuesday.
General manager Brandon Beane has also signed offensive lineman Connor McGovern, quarterback Kyle Allen and wide receiver Trent Sherfield.
Wide receiver Deonte Harty is another free agent signing, who inked a three-year deal with the Bills last Wednesday when the new league year opened. Harty will likely be the fourth wide receiver who can help with kick returns.
The new Bills receiver is also a fan of tacos. He tweeted out that it was taco Tuesday, and asked Bills Mafia to help him find the best tacos in Buffalo?
Many fans suggested Lloyd's. Harty tweeted back at Lloyd's that he was on his way.
Let's be honest, Buffalo is not exactly a destination for tacos. Not saying we don't have any, but not the first place you think of for Mexican food. Lloyd's is great and so is a few awesome locally-owned places in town though.
I'm sure Harty has already been introduced to chicken wings, and hopefully beef on weck. Then you have to get introduced to things such as pizza logs, sponge candy and the endless places to get a great crock of French onion soup.
Make sure to send all the Buffalo food recommendations to the new Bills players.
Top 31 Places For Tacos in Western New York
Whether you are looking for a drive thru to quickly fulfill your taco craving or an authentic Mexican restaurant for a dine-in meal, these are the top 31 taco places in all of Western New York.
20 WNY Restaurants That Should Be Way More Famous
These Western New York restaurants should be way more famous around Buffalo.
10 Old WNY Restaurants Our Parents Took Us To Growing Up
Many of them aren't around any more, but our parents always took us to these Buffalo restaurants growing up.