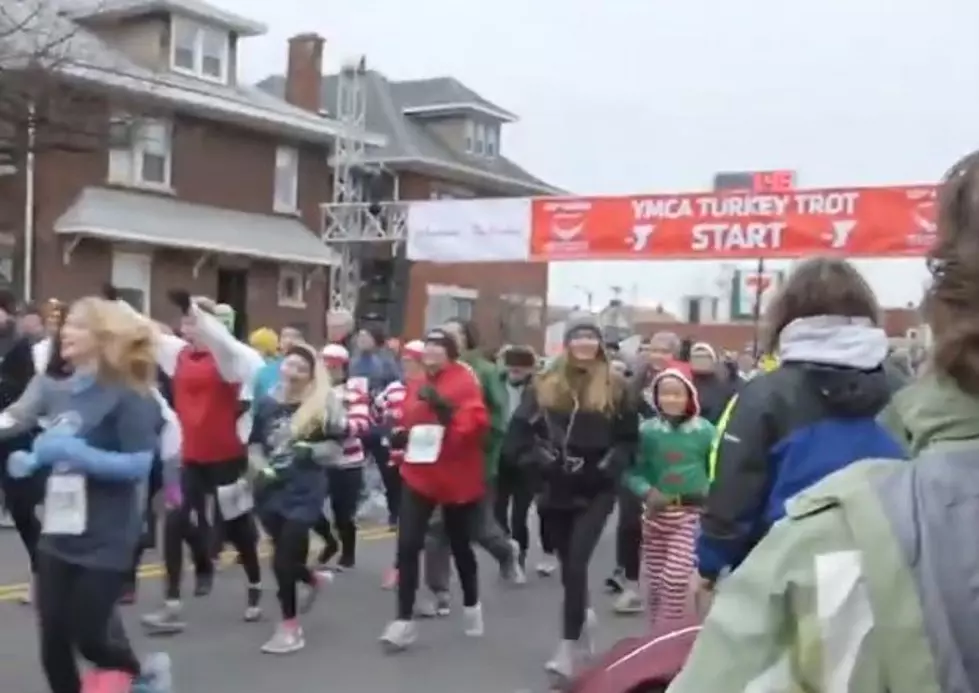 DETAILS: Here's How You CAN Still Sign Up For The Buffalo Turkey Trot
Dave Fields
The 126th annual YMCA Buffalo Turkey Trot is back LIVE in 2021!
You can start picking up your YMCA Turkey Trot packet this morning and do so all the way through Wednesday, the day before the race.
Where can I pick up all of my stuff for the Turkey Trot? You can pick up you race packets at the Independent Health Family Branch YMCA (150 Tech Drive, Amherst) between 10 a.m. and 7 p.m.
If you cannot sneak over there before the race, you can pick up the packets and all of your gear at the YMCA Delaware from 7 am to 8:30 am on Thanksgiving.
Can I still sign up for the Turkey Trot even if it is last minute? YES!