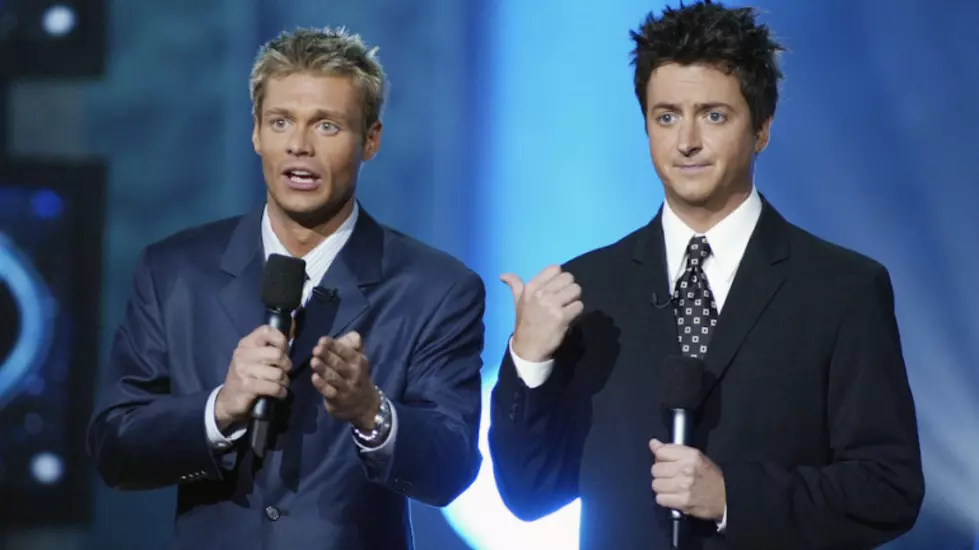 Did You Know the First 'American Idol' Host Was From Western New York?
Getty Images
Now that Season 18 has wrapped up with Just Sam being crowned the winner, one Western New York native seems to always get brought back up. Season one of American Idol, which produced Kelly Clarkson initially had two hosts, Ryan Seacrest and Ellicottville's Brian Dunkleman. Who knew that American Idol was going to be one of the biggest television shows of all time?
You better believe, he's kicking himself in the butt for quitting. But why did Brian Dunkleman quit? Dunkleman who has lived between Western New York and L.A. in recent years, has a story. Though, some Idol insiders say he was going to get fired after season 1, anyway.
In appearances on The Howard Stern Show, he had insisted that he intended to leave Idol to pursue a career in stand-up comedy and acting, but in 2008, Dunkleman admitted to Stern that leaving the show was a mistake. Dunkleman conceded that he experienced several months of depression and also still harbored resentment against current show host Ryan Seacrest, but he has come to terms with his situation.
What's he doing now? He has put his comedy career on the back burner and believe it or not....he is driving for uber. "I chose to stop doing standup comedy and started driving an Uber so I could be there for my son as much as he needed after our life as we knew it was destroyed. Print that,. And I make over a grand on a good week...", according to TMZ.
How To Make YumYum Sauce