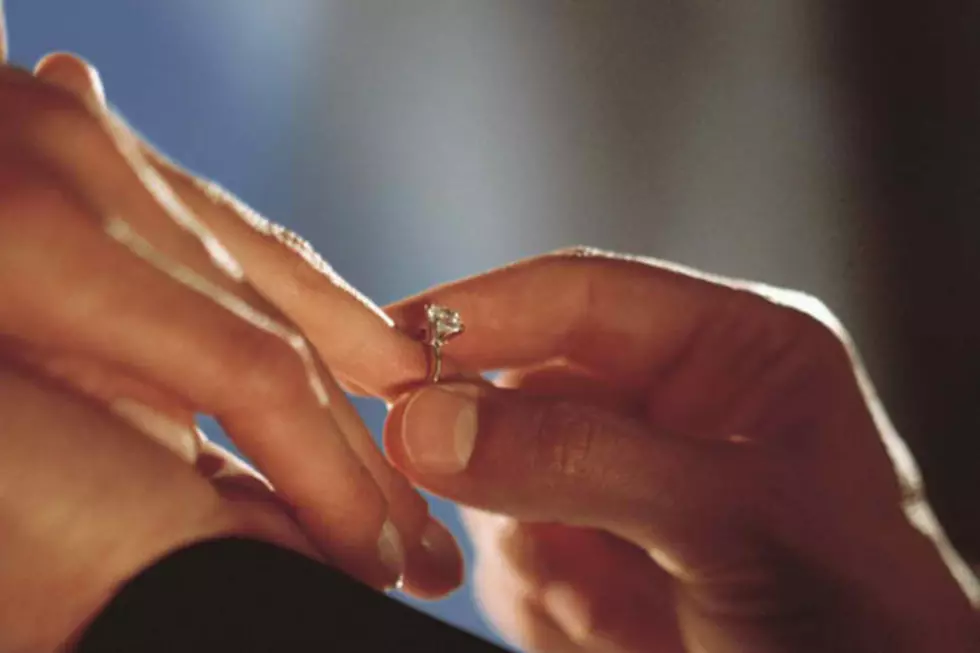 Domestic Violence Survivor Is Proposed to by EMT That Saved Her [VIDEO]
(Thinkstock)
Three years ago Melissa Dohme was the victim of a horrible crime.  She was stabbed 32 times by her boyfriend at the time.  The man that came across her body that night was Cameron Hill.  He said she was so drenched in blood "you couldn't tell she was blond."
"When I look back on that night, I can't think of it as all bad anymore because I met Cameron," she told the Tampa Bay Times in 2013, after he saw her through the trial of her ex-boyfriend. "He's the one I've been waiting for. My fairy tale."
Now she can say she got her happy ending too.  Monday at the Tampa Bay Rays game, Melissa was asked to throw out the ceremonial first pitch but she had no idea that there was more to that plan.
As she strolled out to the pitcher's mound the announcer can be heard mentioning that the person delivering the ball was the EMT that had saved her that night three years ago.  But when she sees the ball with the words "will you marry me" written on it, you can see the surprise in her face.

Check out more about the couple and their story right here.