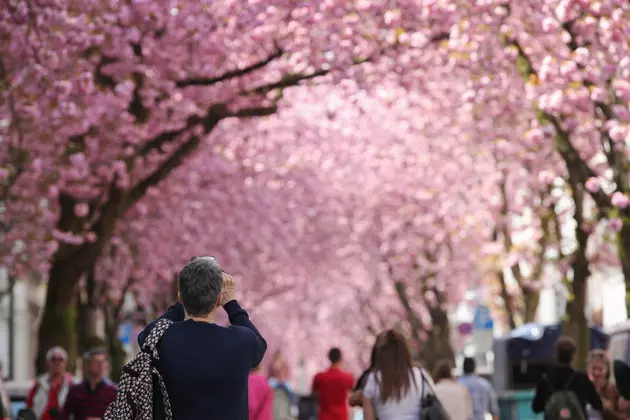 Don't Miss Buffalo's Cherry Blossom Festival Through This Weekend, May 6th
Andreas Rentz
I don't know how many times I've said there are so many unique and cool things to do in Western New York on any given day throughout the year.  A blizzard is predicted at Delaware Park through this weekend, A blizzard of Cherry Blossoms that is LOL.  Similar to the Cherry Blossoms you would see in Washington, DC.  Right here in own city of Buffalo, the Cherry Blossoms are all here in the Japanese Garden
in Delaware Park and you can see them now through this Sunday, May 6th.
The Japanese Garden is located next to the Buffalo History Museum and is cared for by the Buffalo Olmsted Conservancy and friends of the Japanese Garden.
How do I get there?
Walk to the Japanese Garden from the parking lot of The Buffalo History Museum at 1 Museum Court which is located at the corner of Elmwood Avenue and Nottingham Terrace. 
When is it open?
The Japanese Garden is open during daylight hours. Entrance if Free.
There's always plenty of parking (and parking is free too)