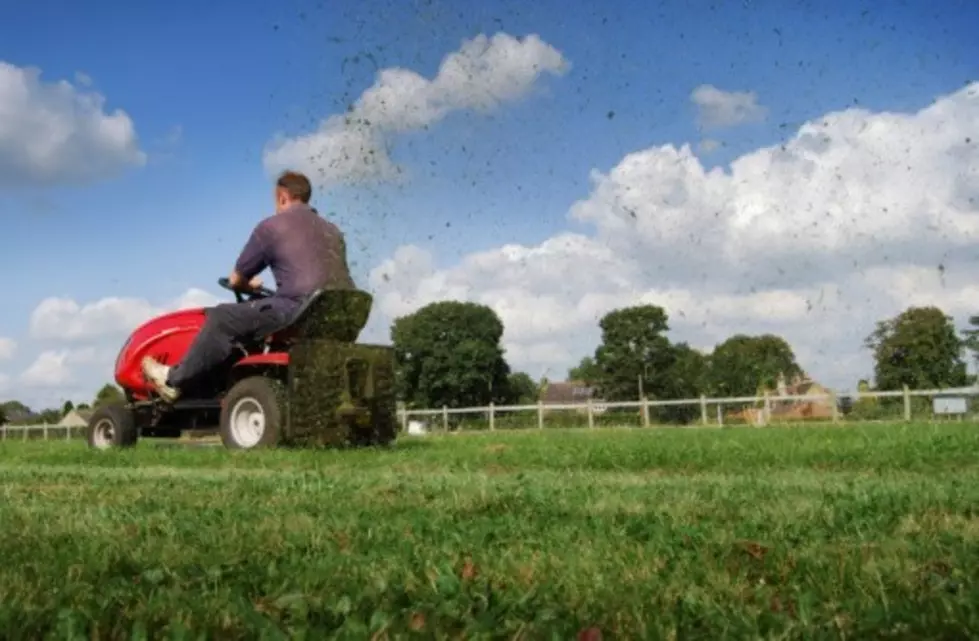 Enter the "Father Mows Best" Contest!
Credit: Paul Lampard, ThinkStock
This Father's Day, you SHOULD be giving dad the day off. However, if he still wants to mow the lawn, you can make sure he does it with style and ease.
WYRK is giving away a Toro Personal Pace® Honda Engine Super Recycler® Mower to one deserving father on June 16th, just in time for Father's Day, courtesy of HR Dils Sales and Service in Hamburg. This powerful machine features a 21" cast aluminum Recycler mowing deck, with a Honda GVC 160cc Overhead Cam engine with AutoChoke and a Personal Pace Rear-Wheel Drive self-propulsion system and a quick-stow storage handle. To go along with the mower, HR Dils is adding an Echo Straight Shaft String Trimmer for those tough-to-reach spots!
All you have to do to win is show us why YOUR father is deserving of a new lawnmower! Submit a picture below showing us just how messy your yard is.
On June 8th, three WYRK judges will review all eligible entries received and select ten contestants based on clarity of picture, creativity of picture, and messiness of yard. On June 9th WYRK will post the pictures submitted by each of the selected contestants on wyrk.com. Station listeners will then have the opportunity to vote for the person that has the messiest yard. Whoever gets the most votes will be our winner!